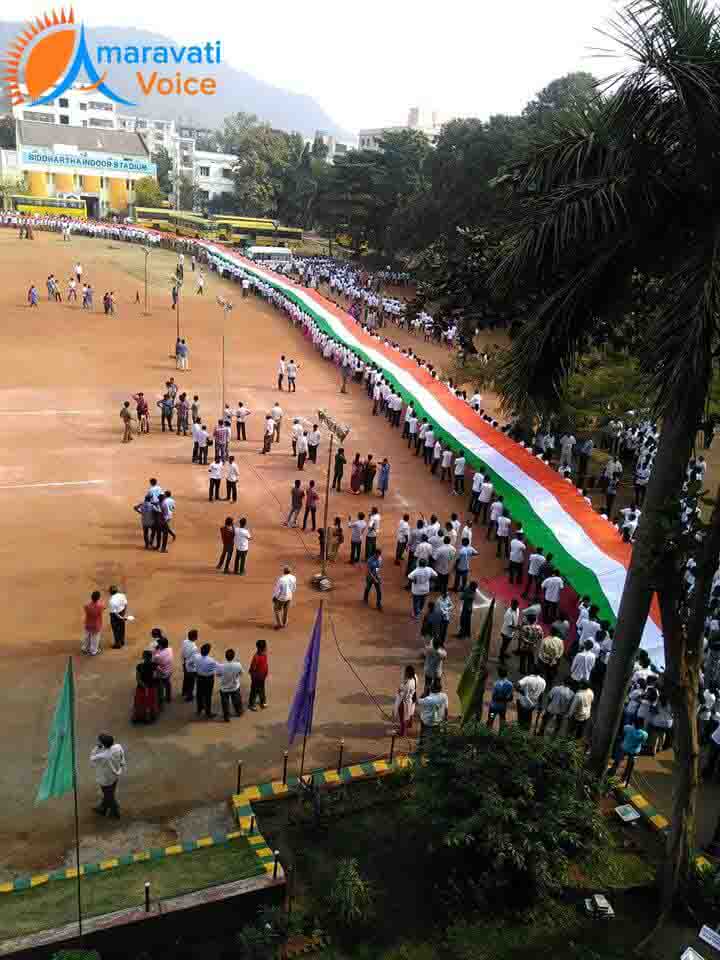 Students of Siddhartha group of Institutions took out a 'One India Flag March', with a 1,000-feet National Flag in Vijayawada to mark the 67th Republic Day celebrations. The initiative named as 'One India Flag March' is organised by Siddhartha Academy in Vijayawada.
The 1,000-feet long and 10-feet wide National Flag was taken out for a procession covering different parts of the city. Many several citizens voluntarily joined them when the procession of carrying the huge flag began from PB Siddharatha College Premises. As the procession proceed, hundreds of people gathered by the road-side to watch the spectacle.
The march started from PB Siddhartha College and carried along Polytechnic College, Ramesh Hospital, Amma Kalyana Mandapam, Sunnapubattilu Center, and reached the college again, to end the march.