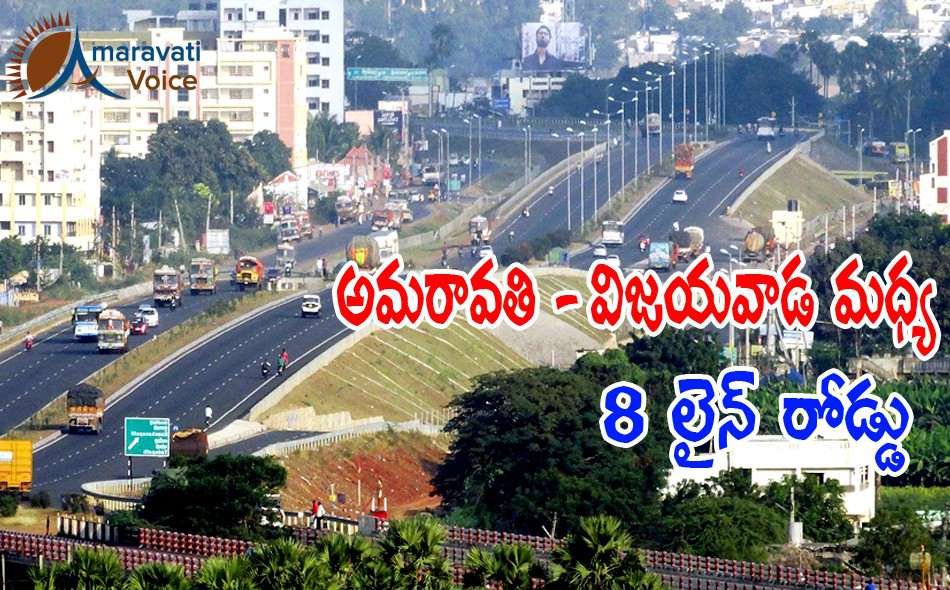 Andhra Pradesh government has decided to construct an eight lane road between Amaravati and Vijayawada. According to plan, it is four lane road from Kanakadurga Varadhi to Amaravati. Later it is changed to six lane, but finally decided to go with eight lane road, with the instructions of Chief Minister.
The Amaravati Development Board and Capital Regional Development Authority, with the help of IIT - Madras are planning for the design.
This is named as seed axis road, as it is the main entrance for the capital Amaravati. Already the works has been started with a cost estimate of Rs.600 crores, which would be completed in two phases, including an iconic flyover. The first phase would be between Dondapaadu and Undavalli, and these works are already started. The second phase, would be between Undavalli and Kanakadurga Varadhi.
According to the new plan, CRDA has to acquire more land and also a tunnel road would be required at Seethanagaram Hill. The first phase is going to be completed within 6 months and immediately the second phase of road works would be taken.