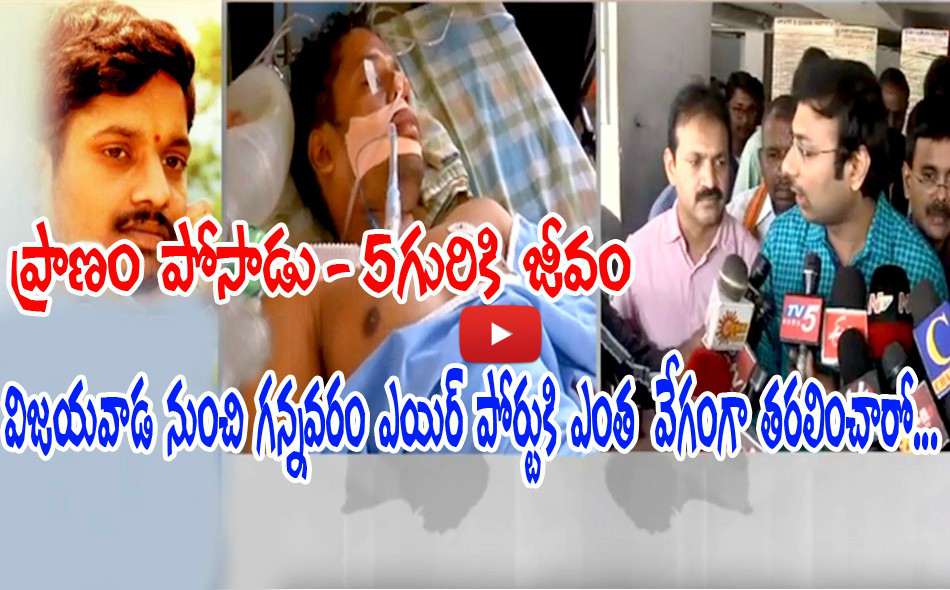 A young guy from Jaggayyapeta from Krishna District, who is brain dead, gives life to five other, by donating organs. Vamsikrishna from Jaggayyapet in Krishna district was working as a network administrator at Mandava Engineering College and he fell sick with fever and severe headache. He was admitted in Andhra Hospital in Vijayawada. But, his condition has become serious and declared brain dead on Wednesday.
Vamiskrishna's parents Venugopal Rao and Rajeshwari came forward to donate all the useful parts of their son's body through Jeevan Dan Trust. Eyes were donated to Vasan Eye Hospital in Vijayawada and two kidneys were given to two different hospitals in Vijayawada.
The heart and liver were sent to Hyderabad through a green channel from the hospital to Gannavaram airport. A green channel is arranged in this kind of situations to ensure the entire route is clear during and the traffic is cleared. Heart was sent to Apollo Hospital in Hyderabad and Liver to Yashoda Hospital.
{youtube}-K2q4RwesWo|500|250|1{/youtube}