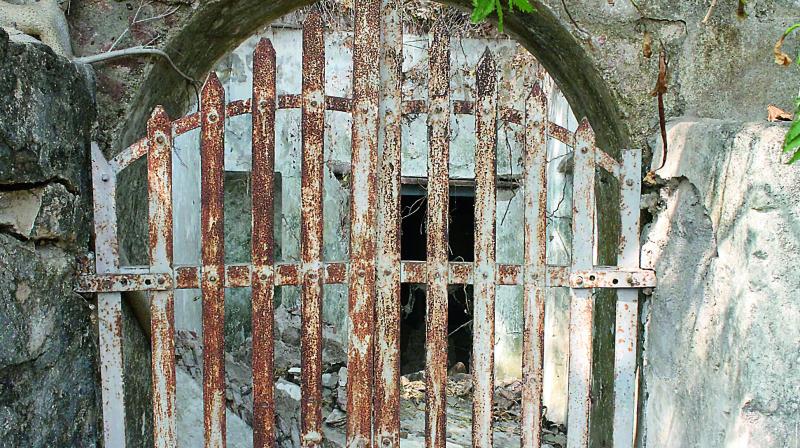 The 2,000 year old Buddhist rockcut caves at Seetanagaram on the right bank of the River Krishna and next to the Prakasam Barrage. The caves are dated to be of Satavahana era in around 1st and 2nd century AD. The structure has one cell with a rock-cut bed ante-chamber and another cell on the left. The caves are not under maintenance and nothing is in order. The caves are full of anthills, bats and thorny overgrowth. Locals are urging archeology department to preserve the caves.
The suburbs of Vijayawada have many rock cut caves affiliated with Buddhism and date back to 1st and 2nd centuries AD. The activity was continued during the 4th or 5th centuries AD as noticed at Akkanna Madanna caves, Mogalrajpuram caves and Undavalli caves
According to archaeologists, the Akkanna Madanna caves, excavated at the foot of the Indrakiladri Hill that are carved with horned dwarapas, date back to 4th century AD and is affiliated to the early Pallavas. The series of five cave temples at Mogalrajpuram were carved with figures of the Nataraja, Durga and Ganesha during 5th Century AD.