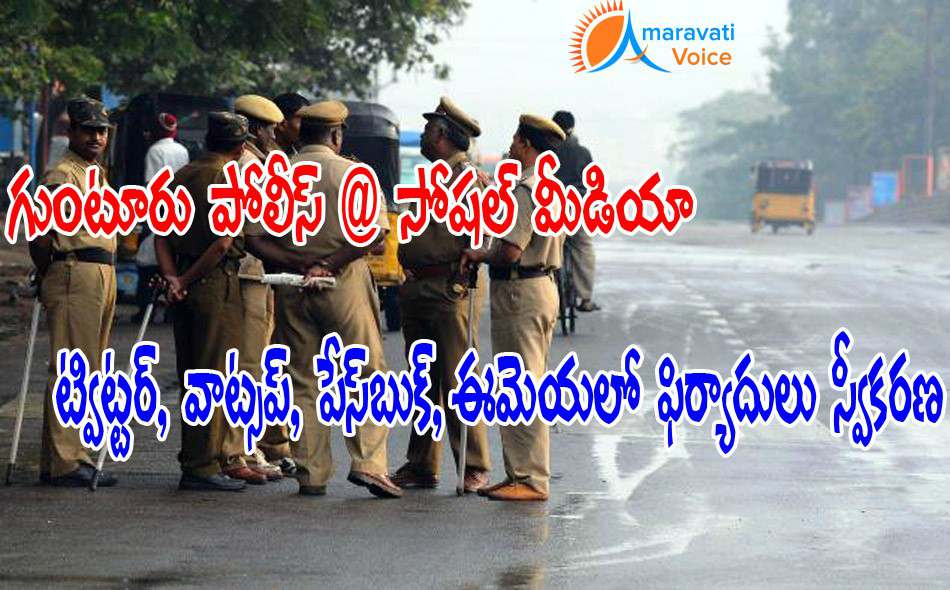 To provide better services to the citizens of Guntur, Guntur police has taken the social media route to take complaints, suggestions. People can reach the police on WhatsApp, Twitter, Facebook, Email and Mobile.
The inputs sent by people would be attended on priority and respective action would be taken. This would be a boon to women and old people who shy away physically visiting a police station.
Cases would be registered in case of cognizable offences.
Here are the ways to reach the Guntur Police on Social Media:
WhatsApp: 8333981178
Twitter: @GunturUrbanSP2
Facebook: Guntur Urban SP
Email:

This email address is being protected from spambots. You need JavaScript enabled to view it.