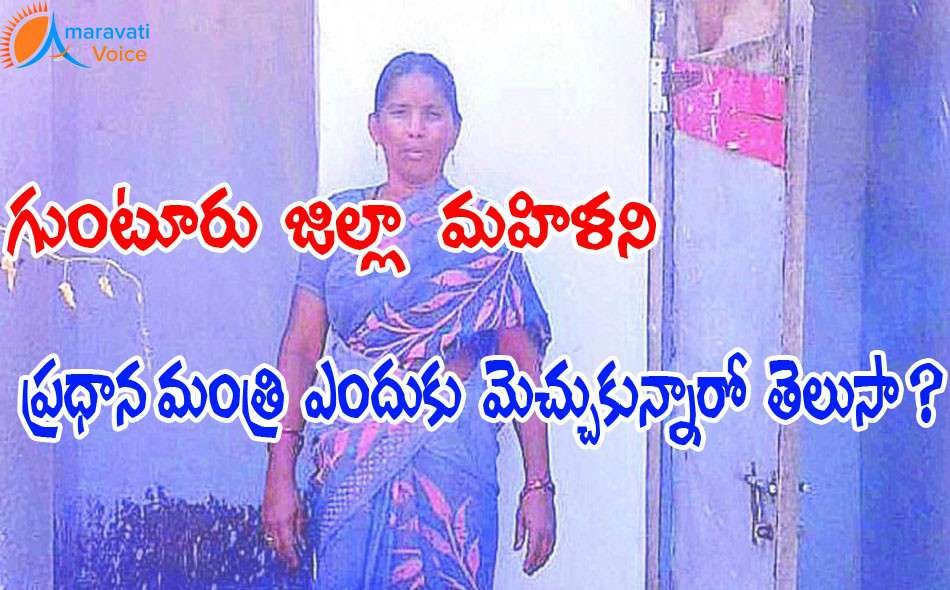 Prime Minister Narendra Modi has praised woman belonging to Guntur district. Sk. Shamshun, from Bollavaram village of Muppalla mandal in Guntur district has presented a toilet to her daughter-in-law on the occasion of the marriage.
Her family members used to go to open areas for nature's call. She has perform marriage to her and decided to construct a toilet inspired from Swachh Bharat mission and presented the toilet to daughter-in-law.
The Central Government is publishing a newsletter on Swachhta Bharat mission from this August and the story of Shamshun was published in the inaugural issue in which Mr. Modi praised the guntur woman.
{youtube}R7keaHpvERI|500|250|1{/youtube}