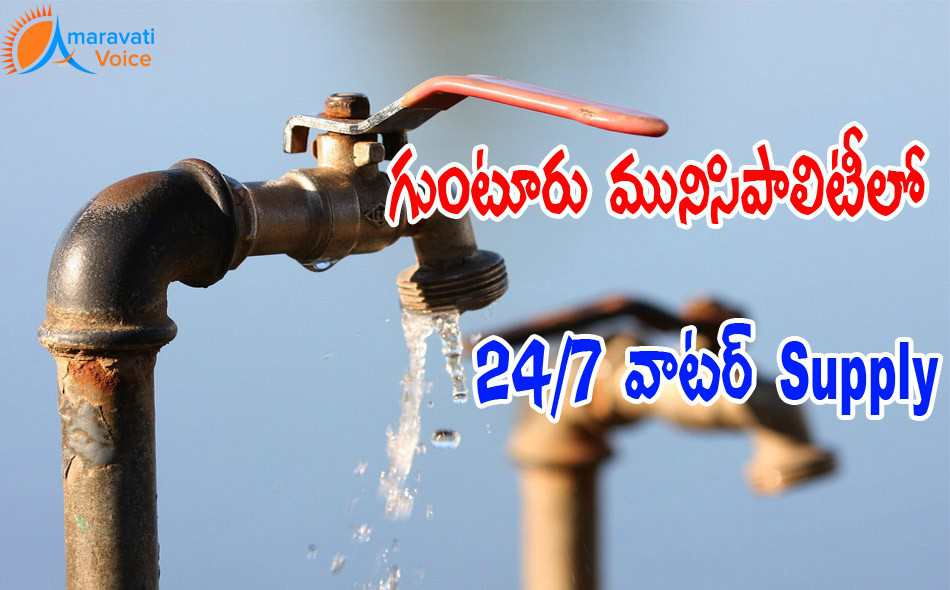 The Guntur Municipal Corporation for the first time in the State will introduce uninterrupted drinking water supply in the city from December. The Guntur Municipal Corporation would conduct a tap mela to sanction individual water taps from October 21 to 27 in eight places of the city. GMC commissioner S. Nagalakshmi said that water woes of the Guntur city would be resolved with new connections. She said that the integrated drinking Water supply scheme was funded by the World Bank at a cost of Rs 460 crore under the Amrut Scheme and laying of Water supply lines in majority areas was nearing completion.
Ms Nagalakshmi said that applications will be received from the public and later supply pipelines to the applicant's house would be connected to main supply line. She said that the Water tap mela would be held from October 21 to 27 and the public can submit their applications with receipt of house tax, Aadhaar card and ration card Xerox copies.
The GMC will receive applications from the public at HLR reservoir, Lakshmipuram, Gujjanagundla reservoir, AT Agraharam water tank, Nallacheruvu water tank, Naaz centre water tank, BR Stadium water tank, Nehru Nagar water tank and LB Nagar water tank. The GMC commissioner has appealed to the public of the Guntur city to make good use of the opportunity to get water tap connection.