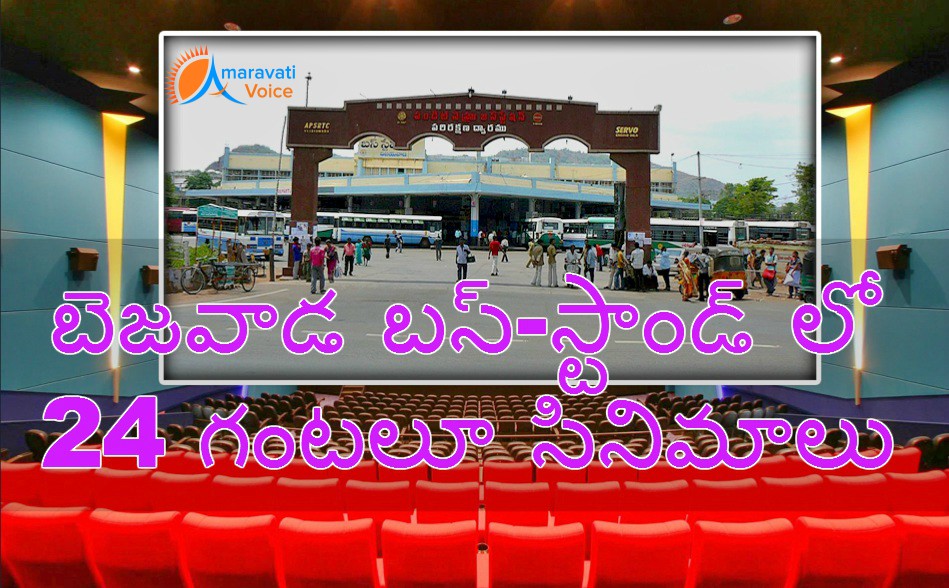 After Vijayawada city getting many multiplexes on Bandar Road, this is time now for Miniplex. In the part of modernisation of Pandit Nehru Bus Station (PNBS), a miniplex is going to come to entertain passengers at the arrival block of the terminal. Now passengers, who have time to catch their bus, can come and enjoy a cinema in the bus stand.
The APSRTC authorities have come up to increase the revenues for the corporation and also to entertain the passengers.
The construction has been on a brisk pace and works are expected to be completed by Ugaadi. If everything goes according to plan, the theaters will open in the bus stand from Ugaadi, the Telugu new year.
Below are the features of Miniplex:
The mini digital theatre features two screens
Each with 130 seating capacity
The ticked is priced at Rs 80
Theater would be running 24/7, Cinemas would be running from 9.00 AM to 1.00 AM and in the remaining time, about government policies and its advertisements (For this the charge would be Rs.20)
There would be an online ticket booking facility also to book cinema tickets
The mini theatre is being built on 4,356 square feet area
The estimated cost of the project is Rs 1.3 crore