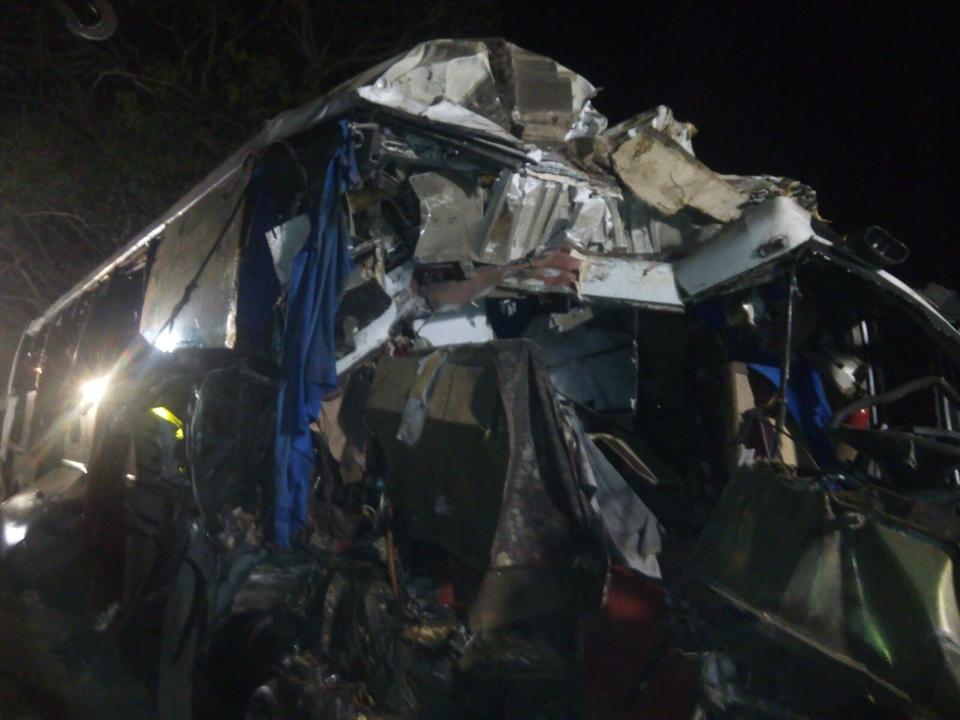 Fiver persons, including four students of Osmania Medical College, were killed at Gollapudi, Vijayawada late night on Monday. Twenty other medical students sustained injuries and the condition of another student is critical.
The bus belongs to Dhanujaya Travels; which is heading to Hyderabad from Amalapuram.
It started at Vijayawada at 11 PM. Around 11.30 PM the bus hit a tree beside the road and over turned. There were nearly 46 students in the bus at the time of accident. The students are saying that, Driver was under the influence of alcohol, lost control and rammed the vehicle into a tree and later on to a electric pole.
The accident has led to huge traffic jam on National Highway. Additional Commissioner of Police Mahesh Chandra Ladda is trying to bring the situation under control