Amaravati, the heart of the Sunrise State of Andhra Pradesh has seen rapid changes in 2015. After bifurcation Andhra Pradesh does not even have a capital and also it is a Revenue deficit state, with many infrastructure challenges. But every Andhraite hopes have been raised, after Amaravati is declared as a capital. All the 13 districts citizens have got the feeling that Amaravati is their future, their dream capital. Fortunately Government steps have also raised the expectations.
The foundation for Amaravati has been laid this year and we started our long journey. We have showcased our Amaravati, to the entire world in a grand way this year, through various activities, mainly foundation laying ceremony. Many State level review meetings, cinema promotions, fashion life style, night life, metro life, everything slowly started in Vijayawada and Guntur. Many of the well-known investors have landed in our Gannavaram and visited Amaravati, Vijayawada, Guntur and shown their interest in developing Amaravati. A clear cut difference between the past and future is visible in this year 2015. Thanks to all the farmers, who has given their lands for Andhra's dream capital Amaravati.
Let's Hope our dream capital will come true to reality very soon and feel proud of our Telugu Race.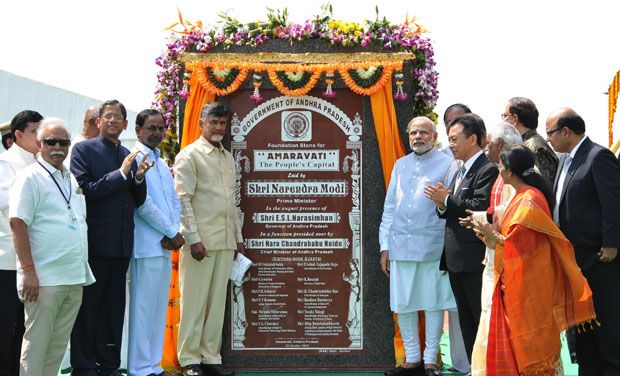 Below are some of the recaps of important things in the year 2015, in Amaravati.
March 23rd 2015, Amaravati was named as the new capital of Andhra Pradesh
June 6th 2015, Bhumi Pooja (ground-breaking ceremony) for the new capital Amaravati happened at Mandadam village
July 20th 2015, The government of Singapore presented the Seed Capital Area (SCA) Master Plan for Andhra Pradesh capital Amaravati
October 22nd 2015, Prime Minister Narendra Modi lays foundation stone for our dream Capital Amaravati
December 5th, 2015, Along with the Durga flyover and Benz Circle flyover, foundation stone was laid by Union Transport Minister Nitin Gadkar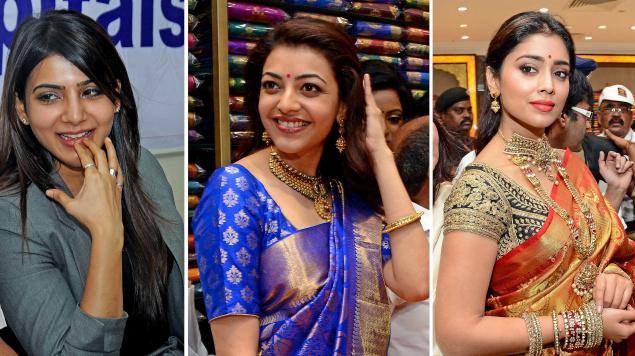 Other Important recaps in 2015:
A total of 10 cabinet meetings has been held in Vijayawada
3 Collectors Conferences has been held in Vijayawada
Chief Minister Nara Chandrababu Naidu has shifted permanently to Vijayawada and he is functioning from Vijayawada and residing in the banks of River Krishna in Undavalli, Guntur
6 Ministers have started functioning from Amaravati (Vijayawada and Guntur)
15 Government Departments has moved from Hyderabad to Amaravati (Vijayawada and Guntur)
"My Brick - My Amaravati" Almost 80 crores has been mobilized for a initiative to involve people in donating funds for Amaravati
A total of 3.22 lakh saplings have been planted in Amaravati (Krishna and Guntur)
Vijayawada Municipal Corporation has developed a mobile app, where citizens can pay the bills and apply for permissions online.
Pattiseema Project - Where godavari river water has merged with River Krishna near Ferri, in Ibrahimpatnam
Beautification of Highways and Vijayawada Main Roads
Building Greenery all over the cities
Changing the street lights to LED lights
7 National Level and State Level Sports events have been held at Amaravati
26th meeting of Southern Zonal Council chaired by Union Home Minister Rajnath Singh is held in Vijayawada
Vijayawada Pandit Nehru Bus Stand, has been modernized and changed into a corporate look
Some of the famous personalities like M.S.Swaminathan, Ratan Tata, Anil Ambani, Cine Actors Pawan Kalyan, Kamal Hasan; delegations from various countries have landed in Gannavaram and Visited Vijayawada and Guntur and met Chief Minsiter
KCR met Chandrababu Naidu in Amaravati to invite for Chandi Yagam
President Pranab Mukherjee has arrived at Gannavaram airport for inaugurating TTD Veda Patashala in West Godavari
AIIMS foundation has been done in Guntuur
She Autos are launched by government in Vijayawada
International yoga Day is celebrated in Vijayawada
Chief Minister participated in Christmas Celebrations held in Gunadala Church
Tallest Ever Clay Ganesha Idol of 63-foot-tall, has been installed in Vijayawada
72-feet tall idol of Narakasura Vadha is inaugurated at Sitammavaripadalu near Krishnaveni Pushkar Ghat
Many Cinema events have been held here, where Balakrishna's 99th film "Dictator" Audio Release is the biggest function in Amaravati
Various malls and shop openings, which includes Trendset Mall, Neerus, South India Shopping Mall-Guntur
Cine actors, Venketash, Nagarjuna, Rana, Akhil, Kajal, Samanta, Shreya, Manchu Lakshmi, Tapsee, Sridevi and other actors have visited Vijayawada and Guntur for various openings.