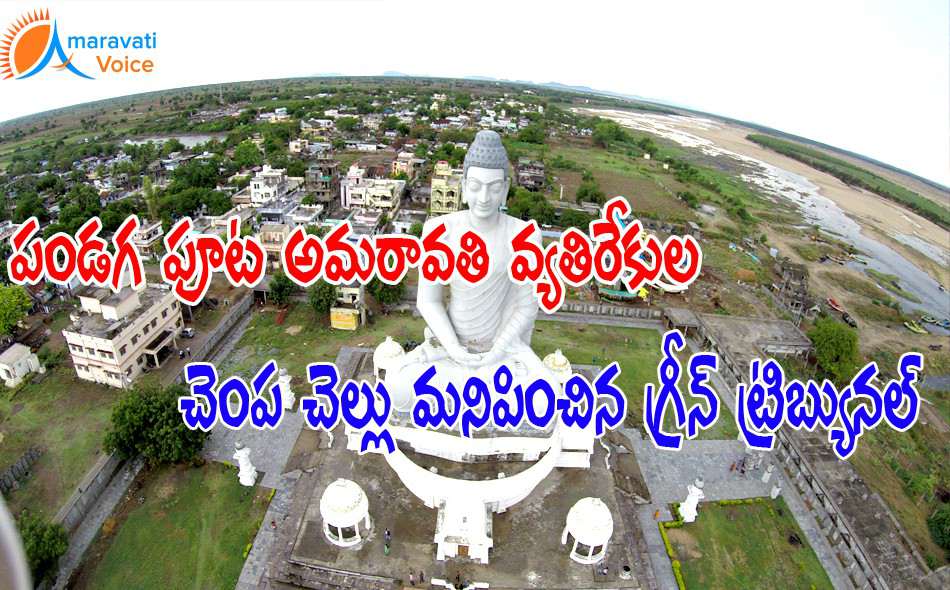 Here is yet an another bad news for those who are against the construction of Amaravati, the newly formed Andhra Pradesh capital. One section of people in Andhra Pradesh are trying different ways to stop the construction of Amaravati and one among that is going to National Green Tribunal to stop the construction.
Earlier, the NGT had sought responses from the Centre and Andhra Pradesh after a plea filed by activist P Srimannarayan, EAS Sarma and others claimed that while selecting the location for the greenfield capital city, to be called 'Amaravati', state government has not considered the ecological and environmental aspects of the project as the site is a flood- prone area. The plea contended that the government had proposed large scale urbanisation and infrastructure development on areas which comprised flood plains, wetlands and fertile agricultural land which were primarily paddy fields.
However one section of media, has wrongly publisized and misquoted and wrongly reported, Green Tribunal has given stay on Amaravati construction and Amaravati construction should be stopped immediately.
The green panel, made it clear that there is no stay on Amaravati and continuation of the project would be subject to final decision. Green Tribunal has asked the media to act with utmost sense of responsibility.