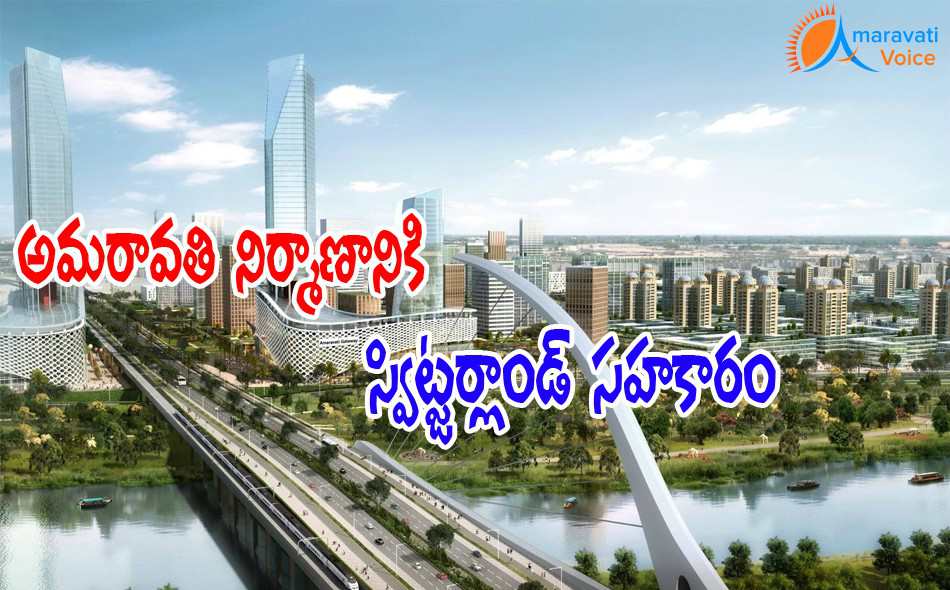 Recognizing the potentiality/credibility of the Govt. of Andhra Pradesh & the Hon'ble Chief Minister Sri N. Chandrababu Naidu in particular, in constructing Amaravati city, the peoples Capital as a World Class city, the Govt. of Switzerland has agreed in principle to provide technical assistance for implementation of Building Energy Efficiency Project (BEEP), a bilateral project between Indian and Swiss Governments aiming at reducing energy consumption in new buildings in India.
A communication to this effect was received by Govt. of India from the Federal Department Of Foreign Affairs (FDFA) of the Govt. of Switzerland. The Overall objective of the BEEP is to reduce the energy consumption in new commercial building complexes/malls and to disseminate the best practices for construction of low energy residential and public buildings, which ultimately paves the way for enhancing the global standards in construction, besides reducing the electricity bills.
Disclosing these details, Prl. Secretary Energy, I&I, Capital Region Development Authority (CRDA), Sri Ajay Jain, who has received a communication from Ministry Of Power, GoI in this regard said that the GoI has suggested the Govt. of AP to depute an official delegation to Bureau of Energy Efficiency, Gol for discussing the proposed BEEP implementation plan where in the Switzerland Govt. will provide full technical support with latest global technologies in construction of Energy Efficient buildings in Amaravati, which will be unique in the country.
According to Ministry of Power, Govt. of India the FDFA which has studied the environment protection approach of various Federal Govts., impressed the Green power policy of Govt of AP, which aims at achieving the generation capacity of solar and wind around 9,000 MW by 2019. After consultations with GoI on Energy Efficiency activities in Amaravati, by utilizing the latest technology of Switzerland, a special report will be submitted to Hon'ble C.M., said Jain
While thanking the Govt. of India for its support for the Indo-Swiss BEEP for Amaravati Sri Ajay Jain said that AP Govt. is committed for effective implementation of Energy Efficiency activities which will immensely benefit the state and stake holders in terms of overall economic development and protection of environment. Further to these, the BEEP implementation will promote sustainable architecture, duly utilizing Swiss expertise for designing energy efficient buildings sector, which consumes substantial Energy and contribute considerably to the country's gross domestic product (GDP).