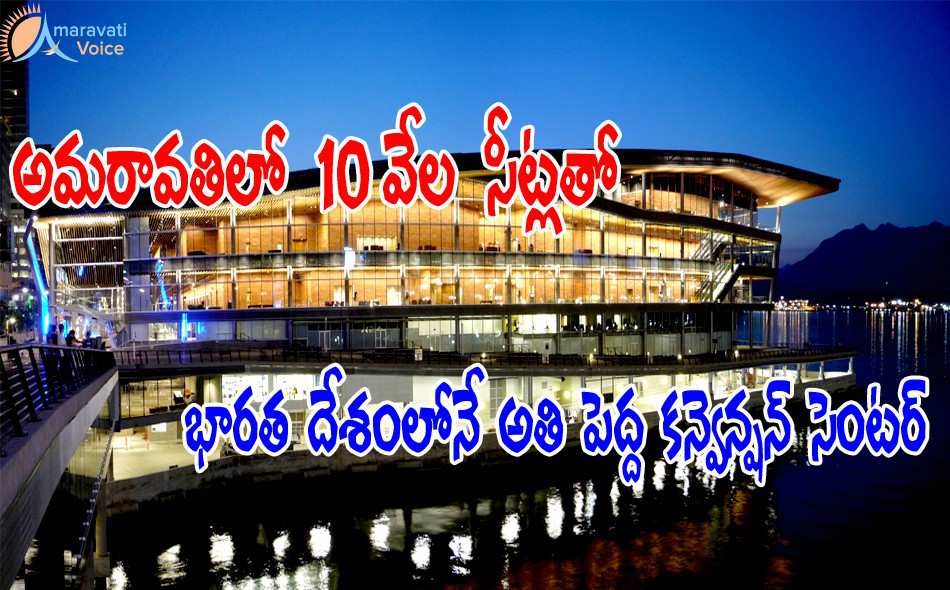 If all goes according to the plan, by 2018 Amaravati is going to get a 10000 seated convention center, which would be the biggest in the country.
Dr. BR Shetty and his family members have arrived in a special flight to Vijayawada and met Andhra Pradesh Chief Minister N. Chandrababu Naidu at his residence in Undavalli. BR Shetty reviewed the progress on the MoU inked in the month of May this year.
B.R Shetty in his meeting with Chief Minister showed his willingness to set up a 10,000 seat convention center, which is going to be the biggest center in India. Chief Minister suggested to establish this near the Iconic Bridge. B.R Shetty has asked to allot 50 acres of land for this project. He has assured that, the project would be completed by 2018.
On request of the Chief Minister, B.R Shetty has also shown interest in building a world-class exhibition center for holding international fairs and exhibitions. B.R Shetty also showed interest to extend help in building an amusement park and also a world class 5 star hotel. He also assured, all these projects would also be completed by 2018.
BRS Ventures from Abu Dhabi has committed an investment of $ 1.8 Billion (about Rs 12,000 crore) in Andhra Pradesh in healthcare, setting up of a university, tourism, hospitality, and infrastructure in the new capital city of Amaravati.