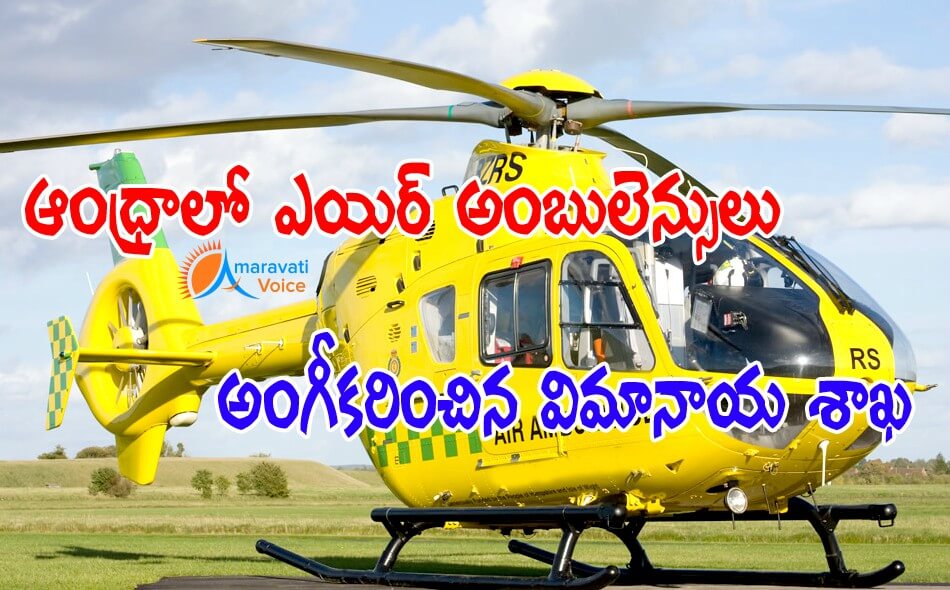 Amaravati is going to have an Air Ambulance very soon. Within two months, Air Ambulances are going to be introduced in Andhra Pradesh to help the patients in emergency. The Air Ambulances are helicopters which would be a special attraction to Andhra Pradesh Health care department.
According to Poonam Malakondaiah, Principal Secretary, Health Medical and Family Welfare, these would be used mainly to transfer the organs for transplantation operations. Right now, the organs are taken via green corridor, but this also taking too much time. With air ambulances, the time would be saved and the organs would reach on time.
Health Minister Kamineni Srinivas said that the Union Minister of Civil Aviation Ashok Gajapathi Raju has agreed to the state request of introducing the air ambulances in Amaravati. The formal permission would be given very soon and the state is going to have the air ambulances within two months.