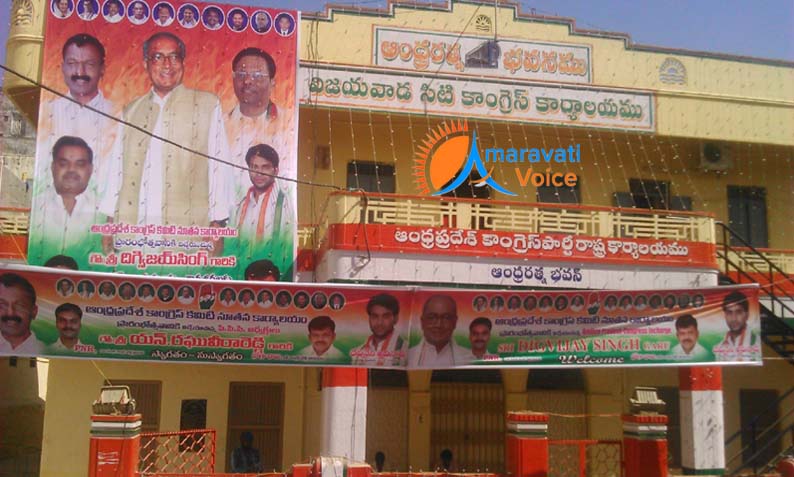 Andhra Pradesh Congress Party is all set to work from Capital region. They have set up their state headquarters in the ground floor of Andhra Ratna Bhavan in Vijayawada. AICC general secretary in-charge of Andhra Pradesh and Telangana, Digvijaya Singh will inaugurate the new PCC office at the Andhra Ratna Bhavan on February 19th.
Certain changes were made to Andhra Ratna Bhavan to create more space for parking and for conducting meetings. The steps that were on the left hand corner have been shifted to the front so that the space behind the building could be used for parking vehicles.
Digvijay Singh would be in Vijayawada for four days and participate in the party coordination committee meeting, training programme for the SC, ST, BC and minorities.