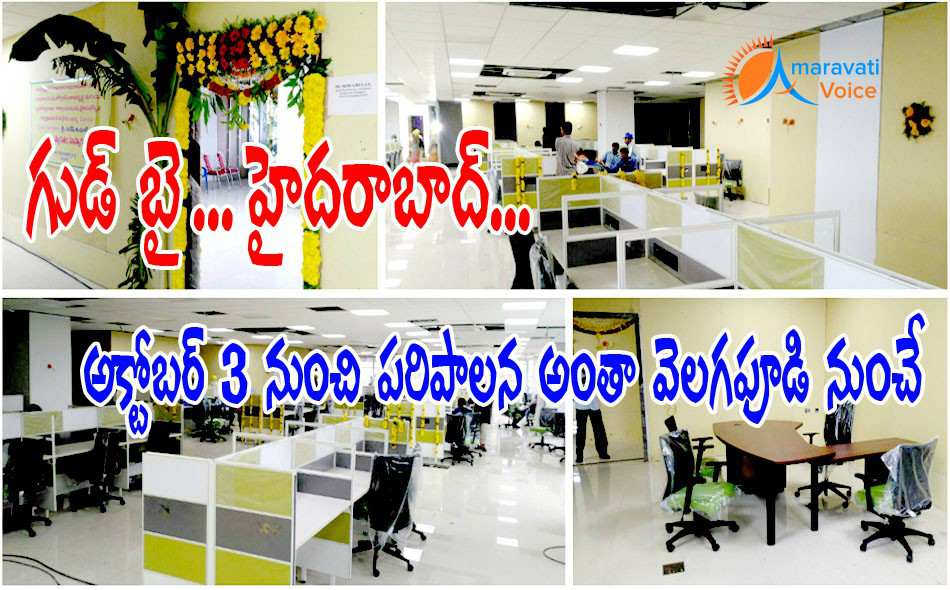 Andhra Pradesh government's General Administration Department (GAD) issued GO No 2072 for providing tentative space for various government departments in temporary Secretariat at Velagapudi in Guntur district on Tuesday.
The GO delineated specific space allotment for various government departments in building numbers and room numbers. As per the GO, the officials should start full-fledged functioning from October 3. Office space has been allotted to all the departments, specifically for Ministers, chambers for secretaries, special secretaries and other purposes at all the five building blocks in the Secretariat complex.
Meanwhile, Secretariat Employees Association says that the staff would start working from the said date. Association president Murali Krishna said that as many as 33 departments of employees would start their work on October 3. "Computers are arranged and every employee has their personal computers. Files are already scanned and could be installed before the employees start functioning," he said.
Meanwhile, the workers are busy in giving the final touches to the buildings. Out of the 6 blocks, one is for CM office and his officials and the other for Assembly and council and the remaining 4 are for various departments. Meanwhile, Chief Minister will move to his new chambers in block 1, on Dasara October 11th.