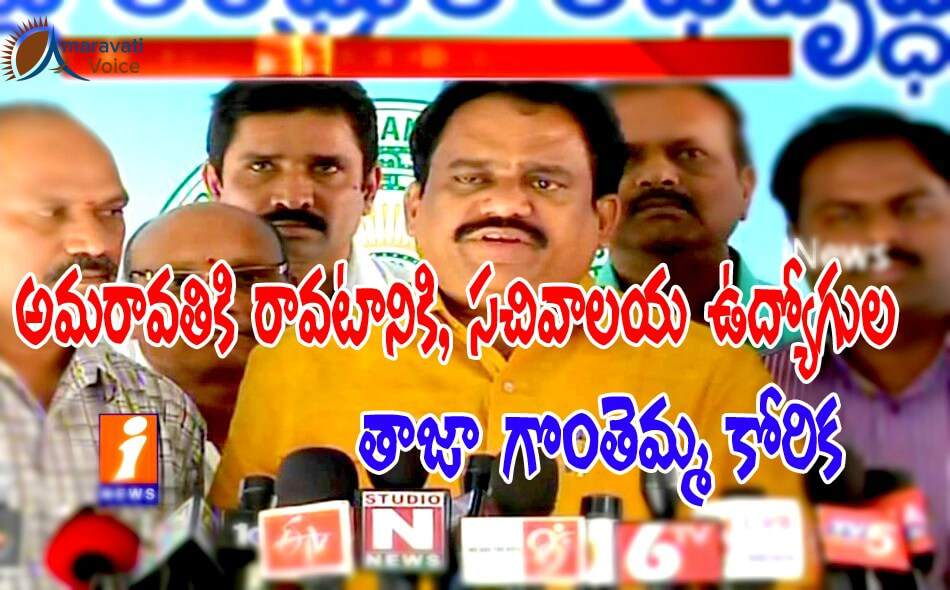 Andhra Pradesh Secretariat Staff who have to move to Amaravati from Hyderabad, by June 27th are now making new demands to shift to Amaravati. After Minister P Narayana confirmed that, by any cost the employees should start working from June 27th, at Velagapudi in the new capital region , some employees are keeping more demands before the government.
The secretariat employees are asking to give seats to their children in corporate schools in Vijayawada and Guntur. Also they are demanding the same for the students studying in engineering and medical colleges. The employees are saying that, we would shift only if our children get seats in reputed and corporate schools in the new capital region.
Earlier Chief Minister declared 5 days work and 30% HRA to employees who are shifting from Hyderabad to Amaravati. Now with the date approaching to start working from new secretariat, the employees have come back with a fresh demand.
Also there are reports that many of the secretariat staff, who are reluctant to move to the new capital region, are availing for voluntary retirement.
{youtube}ysnvRSvItWM|500|250|1{/youtube}