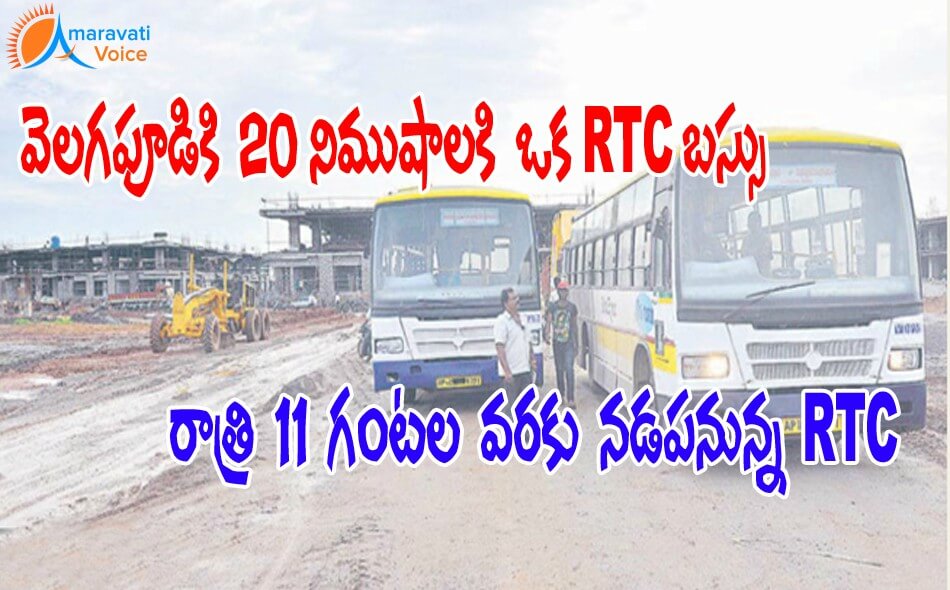 APSRTC is running special buses from Vijayawada, Guntur and Mangalagiri to Velagapudi. The new buses would run till 11.00 PM in the night. RTC is planning to run bus for every 20 minutes from Guntur, Mangalagiri and Rain Tree Park.
Right now, two buses are running from Guntur and six buses from Mangalagiri fro every 20 minutes and 12 buses from Vijayawada.
The APSRTC Guntur Region will operate as many as 11 Metro Buses to Velagapudi from different parts of Guntur.
In addition to these bus services, one bus each will be operated from all the 13 depots under the region, while nine buses will be operated between Mangalagiri and Velagapudi.
Below are the fares for the ticket Charge for Metro Buses
Guntur to Velagapudi - 42 Kms - Rs.30 Charge
Rain Tree Park to Velagapudi - 25 Kms - Rs.20 Charge
Mangalagiri to Velagapudi - 15 Kms - Rs.15 Charge
{youtube}a1bvgKuXn9k|500|250|1{/youtube}