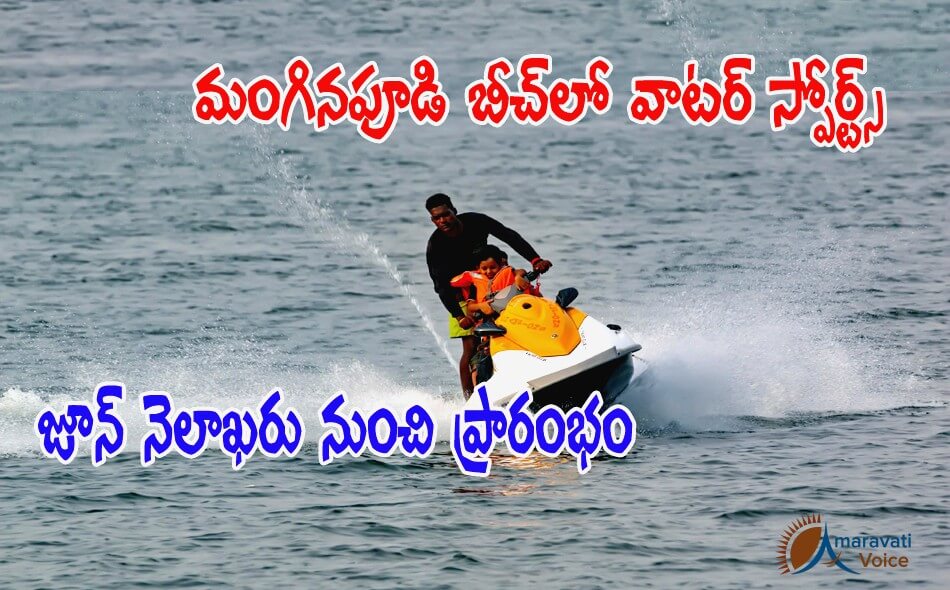 Beach development plan has been prepared for Machilipatnam with an intention to develop the town as one of the best spot for tourism destinations.
The plan includes beach resorts, parks, entertainment zones, sports and hotels to attract tourists. Several works have already started for tourism development ahead of upcoming Krishna Pushkarams.
Water Sports:
While government is preparing its plans, a private agency, Water Sports Simple India Private Limited has imported boats from America, to entertain the tourists with various water sports in Manginipudi Beach. These boats are designed in such a way that, the boat will adjust to Ocean conditions. Boat Shikaar, Speed Boats, Round Fishing Boat etc.. are some water sports available. The organizers are making arrangements to start the water sports from June month end.