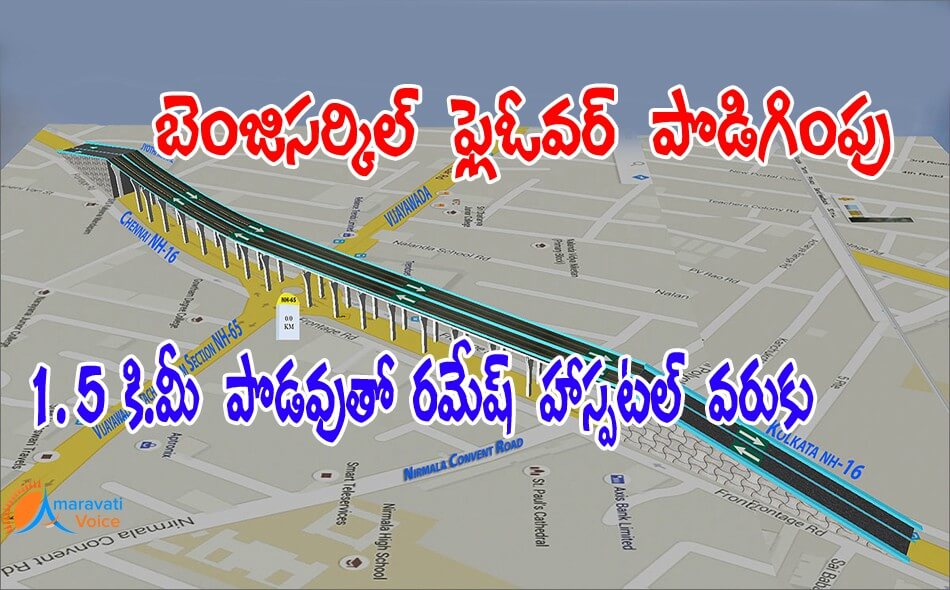 Giving a big relief to the denizens of Vijayawada, the Union Minister of State for Transport, Roads and Highways Ponnu Radhakrishnan on Tuesday said the Union government was considering the request of local people to construct the Benz Circle flyover from Screw Bridge junction to Dr Ramesh Hospital junction. He made this statement while addressing the BJP functionaries meet organised at the A Plus Convention Hall here.
The State unit of the BJP conducted the 'Vikas Parvo meeting as part of the Statewide meetings organised by the party to mark the completion of two years of the BJP rule in the country.
The Union Minister made the speech in both English and Telugu. He listed out the achievements related to highways, inland waterways during the last two years of BJP rule. Referring to Vijayawada and new capital Amaravati, he said the Vijayawada Outer Ring Road worth Rs 20,000 was on the cards. He said the Benz Circle flyover would be extended up to Dr Ramesh Hospital as per the requests of the local people. Vijayawada MP Kesineni Srinivas is insisting on the extension of Benz Circle flyover from Screw bridge to Dr Ramesh Hospital.
The MP has argued that the construction of Benz Circle flyover from Screw bridge to Nirmala convent road has no use to the people and it must be extended up to Dr Ramesh Hospital junction. The Union Minister, Radhakrishnana, has said the ministry was considering the request and would give nod for it. Referring to Andhra Pradesh, he said Inland waterways would be developed from Kakinada to Pondicherry with length of 1,078 km. He recalled the much discussed Sagar Mala project that connects 200 small ports to the big ports in the country. He said the Central government had approved highway projects for AP with total cost of Rs11,663 crore. He said the highways construction works were going at a brisk pace in Andhra Pradesh and all over India under the NDA rule.