This Ramzan season, don't miss the delicious Haleem in Vijayawada.
This holy Ramadan month is a great time to relish Muslim delicacies, with perfectly cooked, heavily spiced dish made of pounded meat and lentils with dollops of ghee. With Vijayawada is said to be the second city in the country after Hyderabad preparing this Arabic dish in such a large scale, here are the best Haleem centers in Vijayawada.
Many Haleem centers in Panja Centre, Labbipet, Autonagar and Bhavanipuram have been set up with special lighting and decoration. The Haleem would also be exported to neighboring places like Guntur, Tenali and Machilipatnam from the city.

Panja Center: Vijayawada city's one of the most crowded areas 'Panja Centre' in One Town, is the land of Haleem. More than 25 stalls have been arranged in Panja Centre alone.
The best place to have your delicious Arabic dishes is "Saleem Haleem". Even after 16 years after its establishment in the year 2000, this is still the popular Haleem center in Vijayawada.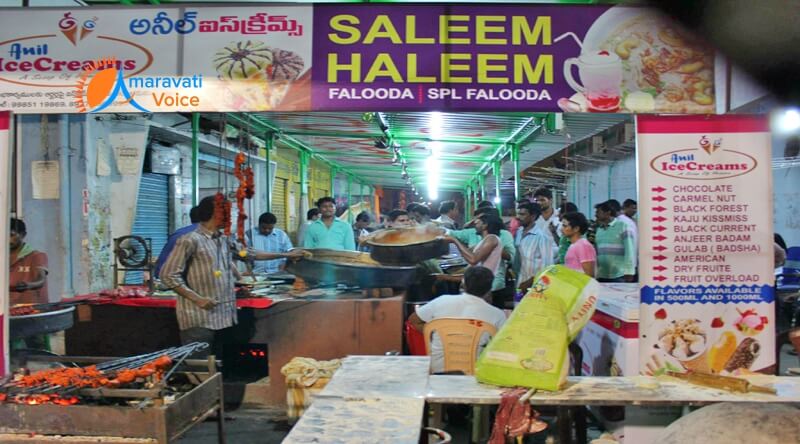 There are also other stalls, who serve the delicious items. Haleem would cost around Rs.110 in Panj center stalls. This place reeks of good and variety of delicious food at cheap prices.
With Haleem, you can also get the below mouthwatering dishes
Paya with Roti: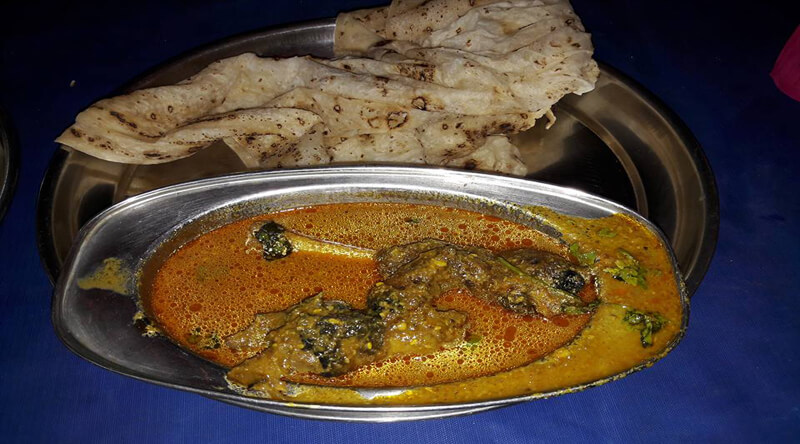 Mutton Brian curry with Roti :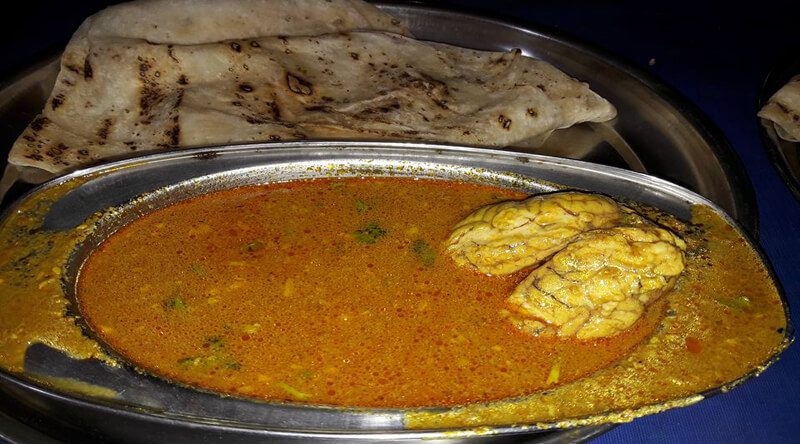 Dham kaa chicken with Roti :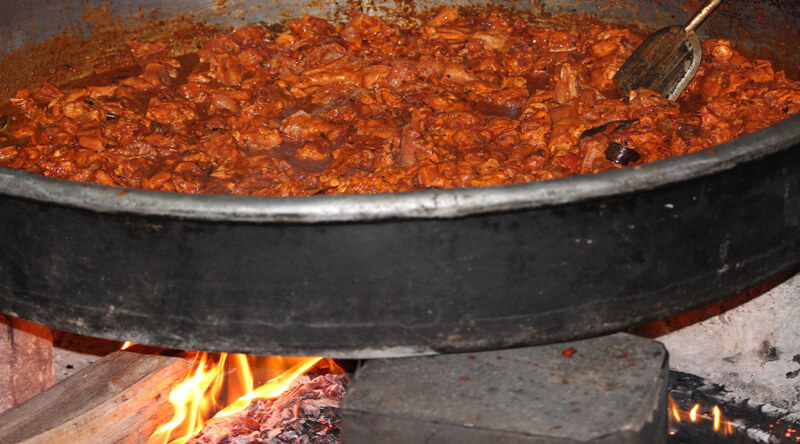 Kadi chicken :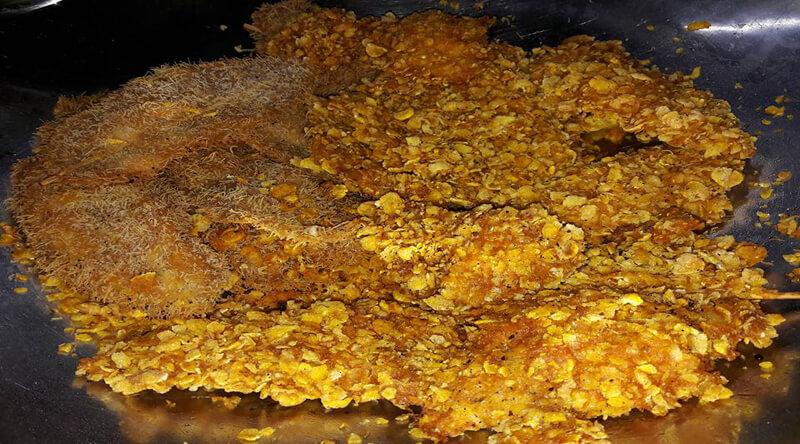 Chicken kababs :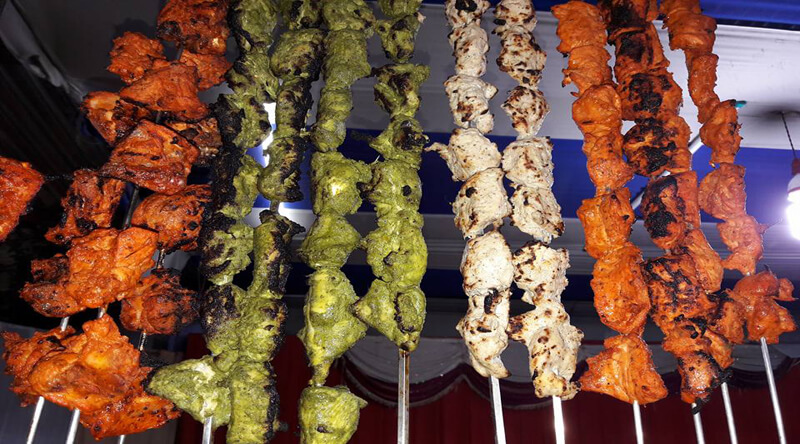 Malhai kabbab :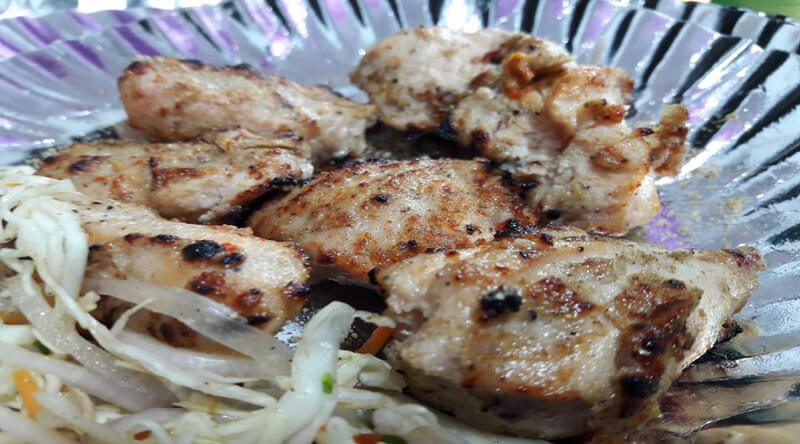 Chicken Tikka :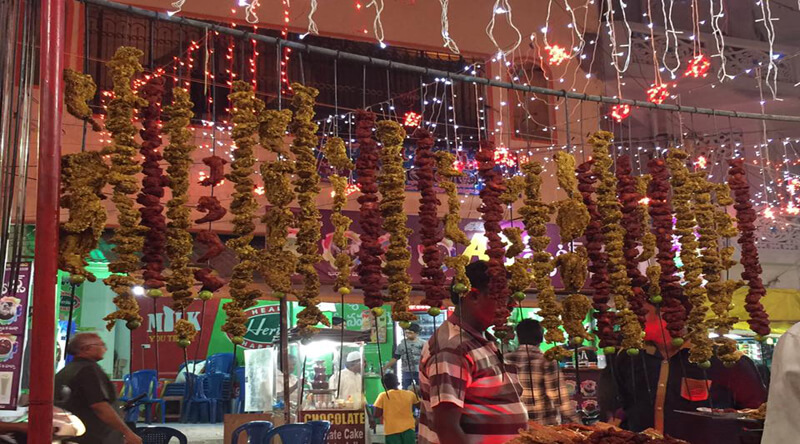 Variety of Ice Creams :

PS: Heavy typical BEZAWADA TRAFFIC Welcomes you here. So, be prepared for a long wait, before you reach here :)
Pista House: Pista House, one of the best known in making haleem and one of the brands in the world that export haleem, is serving haleem in various parts of Vijayawada.
Where: The five Pista House haleem points are at Moghalrajpuram, Autonagar, MG Road, Panja Centre and Eluru Road. If it is in Hyderabad, you might have get confused, to choose which Pista House center, but luckily, in Bezawada, you just have five to choose around.
Cost: The cost of Haleem would be around Rs.150-180/-. The sale would begin at 4 p.m. and continue till midnight. Pista House not just serves Haleem, but also various other mouth watering dishes. Its pretty crowded at peak time, so get ready to spend some time here :)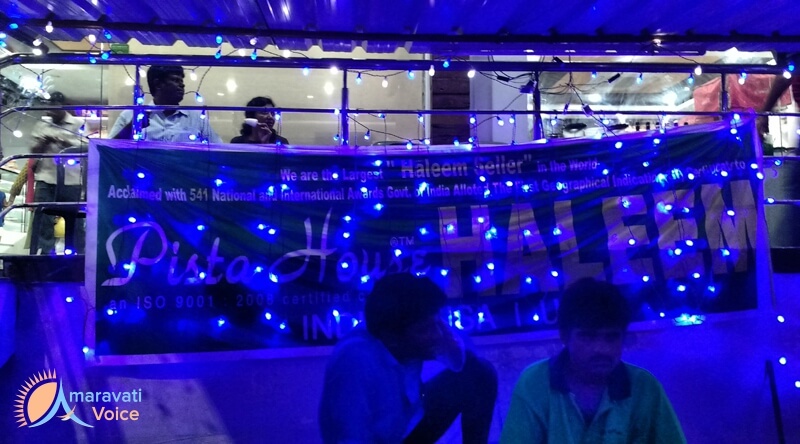 Bawarchi Restaurant: Bawarchi the famous restaurant in Vijayawada and one of the best Haleem center in Vijayawada is not only serving Vijayawada Citizens, but also exporting to near by cities.
Where: Autonagar Check Post, Panja Centre in One Town, opposite BSNL office on Eluru Road and opposite M&M showroom on Mahatma Gandhi Road
Cost: 300 gm plate @ at Rs.150. Thinking the rate is bit high ? You will get satisfaction to every penny you paid. Have a try :)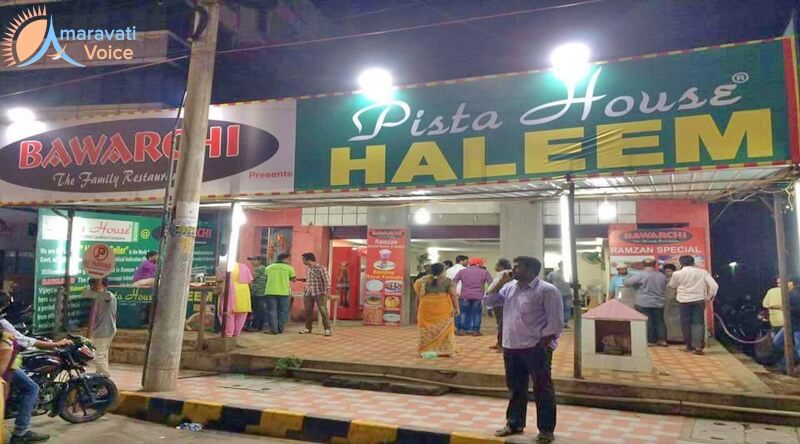 Modern Foods: The famous retail chain Modern Foods is also serving Haleem at all its outlets. It not only provides Mutton Haleem, it also serves Chicken Haleem and Veg Haleem. Try this out, for a change.
Where: Available in all the Modern Chains across the city in Beasant Road, Moghalrajpuram, Benz Ciricle, SRR College Center.
Cost: Mutton Haleem @ Rs.150, Chicken Haleem @ Rs.130, Veg Haleem @ Rs.110. Have a nice shoopping and take out one parcel to the home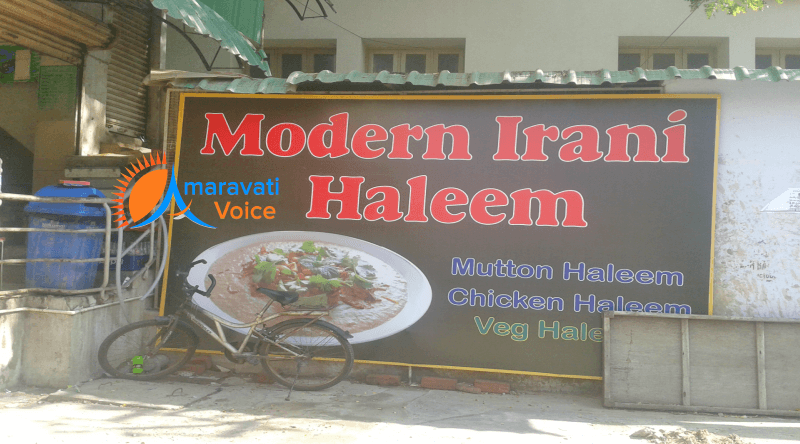 Golden Pavilion: The famous Golden Pavilion Restaurant, serves Haleem every year in the Ramzan month. The special thing to note here is, Irani special spices are used in the Haleem
Where: Near Raghavaiah Park, Opposite Vijaya Krishna Super Bazar
Cost: Costs around Rs.150. Try out the Biryani too... :)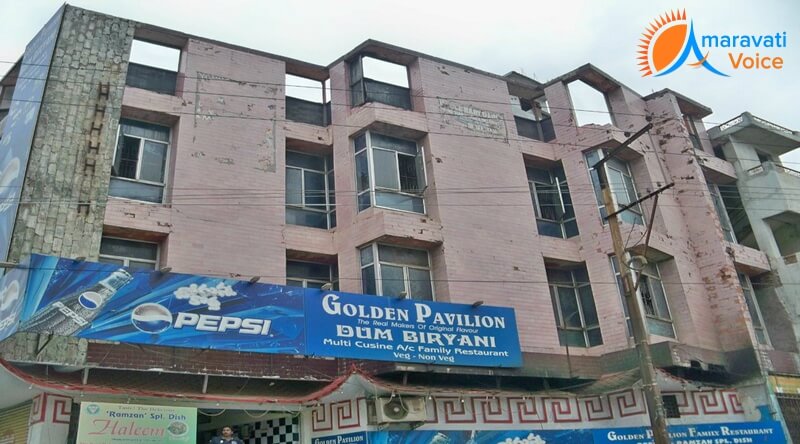 Southern Spice: Southern Spice which is known for its exclusive takeaway, is also serving the seasons item.
Where: You can find its take away center near to DV Manor and the restaurant near to Fortune Murali.
Dont forgot to take away some other special curries of Sothern Spice :)

{youtube}qgUk57NSpr4|500|250|1{/youtube}