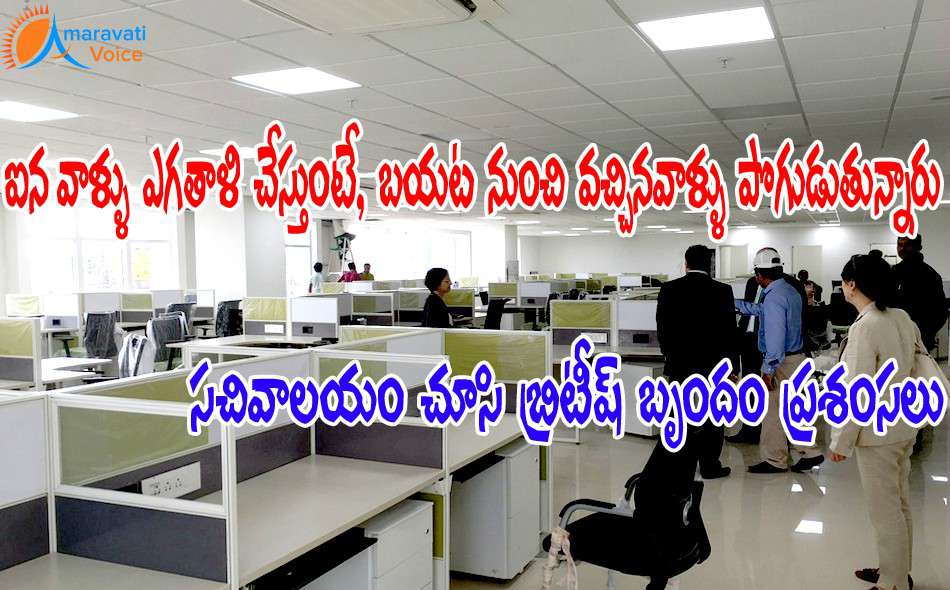 A British delegation lead by Andrew McAllister - British Deputy High Commissioner in Hyderabad has visited the secretariat construction area in Velagapudi.
The delegation include Mei-Kwei Barker, Director South India, British Council; Alangemmell, Director of the British Council in India and others.
The British delegation is surprised about the quick completion about the secretariat in 4 months. They are impressed by the speedy works and the completion in short span of time. Here is what, they tweeted.