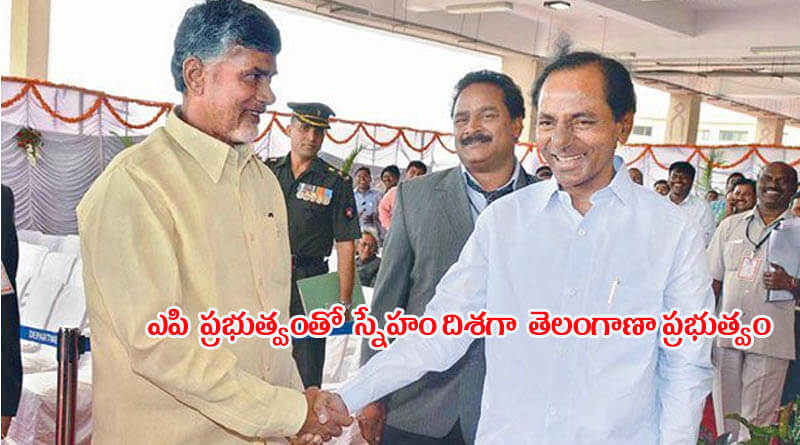 Telangana Chief Minister K Chandrasekhar Rao extended a hand of friendship to his AP counterpart, Chandrababu Naidu. Speaking in Bhadrachalam, KCR said that fighting will mean that both the Telugu States will be losing and also asserted that he is always ready to co-operate to AP in all possible ways.
He also told the people that he already started helping AP as much as he can. He also reminded people that water sharing will be very crucial for both the states and either states should make use of the water which is going waste in to the sea. He declared that his vision is to use bring 1000 TMC of water in to use for Telangana.
But at the same time asserted that, AP will still be able to use 1500 TMC of water. KCR also said that he already agreed for Chandrababu Naidu's proposal to co-operate with each other in water issues. If KCR really put his words to work, both the Telugu States will definitely flourish and farmers on both the sides will be benefited.