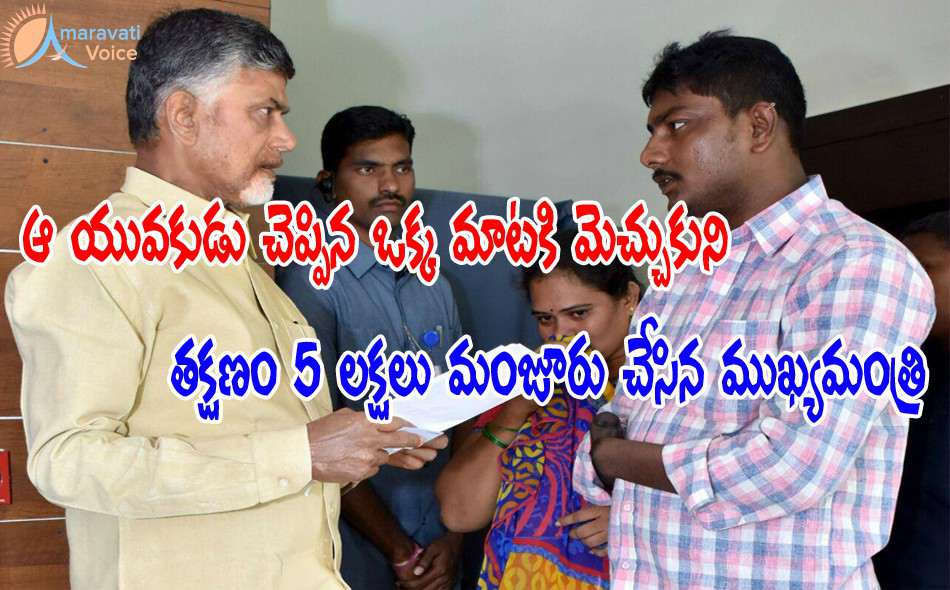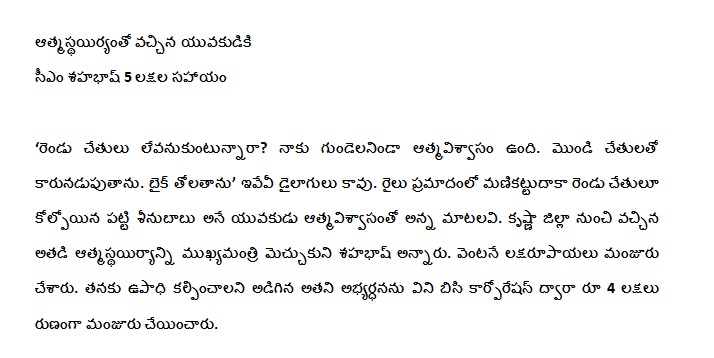 Chief Minister has appreciated the Self-Confidence of Handicapped youth and sanctioned him 5 lakhs rupees on spot. Yesterday Chief Minister has addressed the grievances of visitors at CM Camp Office
Patti Seenubabu from Krishna District who has lost his two hands in a train accident, asked CM to help him, so that he can earn on his own. He further said that, "dont think i am handicapped sir. With the self-confidence which I have, I can do any kind of work. I can drive car, bike also with these handicapped hands. Please help me so that, i can earn on my own".
Impressed by the confidence of Seenu Babu, Chief Minister has immediately sanctioned Rs.1 lakh from CM relief fund and also sanctioned another 4 lakh loan from BC Corporation.