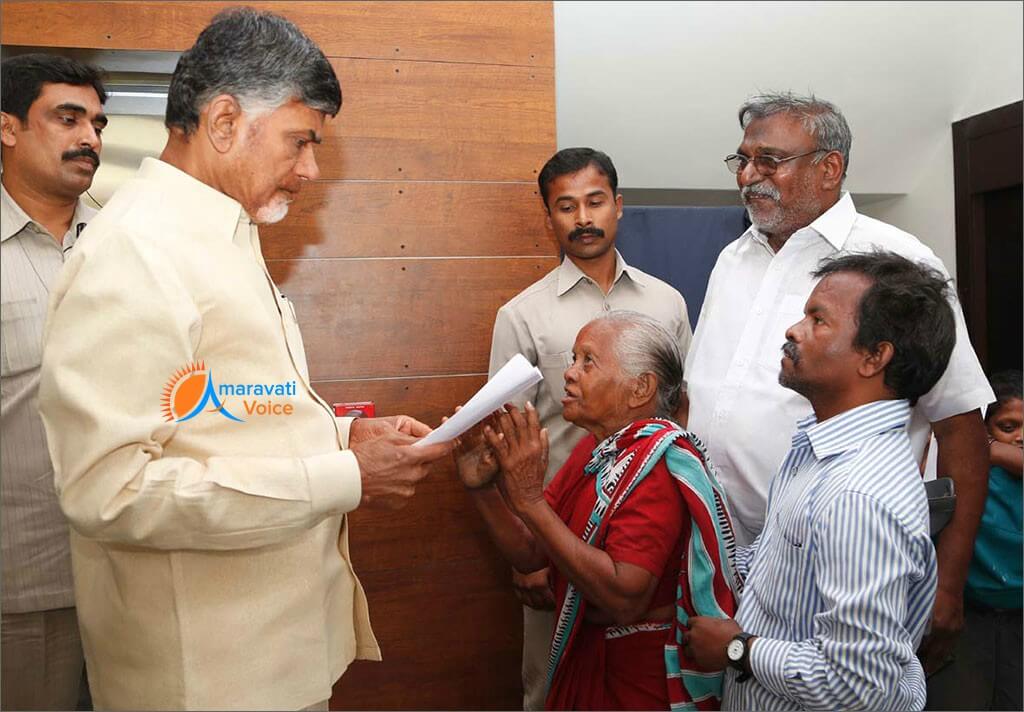 Chief Minister Nara Chandrababu Naidu's camp office witnessed many visitors, with various problems. Chief Minster spent about one hour and addressed their grievances. Many of the issues are solved then and there instantly.
Ratnakumari from Nallapadu Guntur District is a very poor old woman. She could not stand and have problem in her legs. Chief Minister has allotted Rs.25000
A citizen name Sivadurga from Gollapudi, Vijayawada came with his handicapped Child. She has asked a financial help and CM allotted Rs.25000 to her from CM Relief Fund.
Also Chief Minister has cleared upto 10 grievances then and there, which includes Shaik Potaram from Prakasam Rs.30,000; T.Sivaram Prasad from Penamaluru Rs.25,000; Pitani Nagamani from Pithapuram Rs.10,000 and many more.
Visitors can come and meet Chief Minister at Vijayawada Camp Office every day between 12 PM to 1 PM whenever he is in Vijayawada.