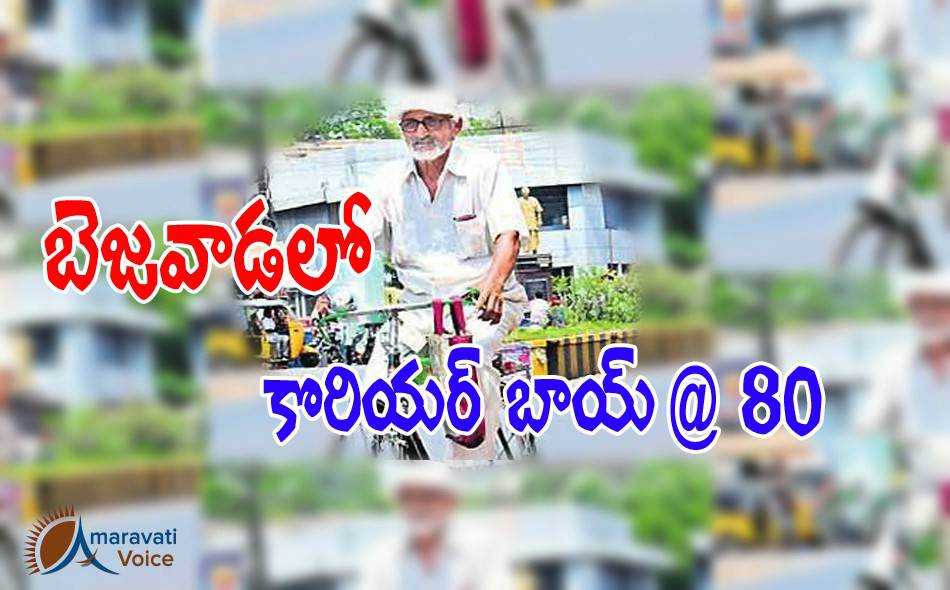 Many youth nowadays are struggling to find a job. But, this old energetic man from Vijayawada, is showing what will power can do.
Bhatlapenumarru Rajanna Pantulu, from Vijayawada is working as a courier boy in his 80's. So, do you think what is special here ? Keeping his age aside, he has established his own courier company and doing the delivery on a cycle, even at the age of 80 years.
M.Rajanna Pantulu, has started "Jahana Couriers" in 1992. Since then he is doing his job on the cycle. If you are short of time and if you want to invite your friends are relatives, you can just give away the address and he would courier the cards to their houses. He also has a database of all the famous personalities address in Vijayawada. And you can choose, over from that list as well. He do his job round the clock, barring heat or rain, on his cycle.
And are you wondering how much is the cost of his service. It is just Rs.3 per card, but the minimum order should be 100 cards. With the local courier guys charging Rs.15, this is much cheaper.
Next time, if you want to send your invitations through him, you can call him on 9246746488
His story is a real inspiration to today's youth.