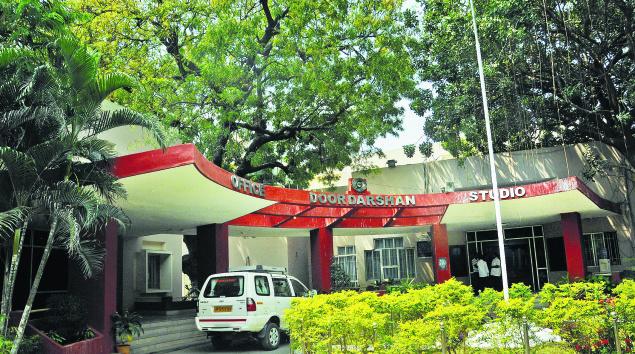 Doordarshan Sapthagiri, the government owned television channel is gearing up to be the part of the new capital, Amaravati. DD is preparing report for its expansion. Right now the saptagiri studio in Vijayawada is just a programme generating facility and it is equipped to produce a maximum of a half-an-hour duration programme. They are plans to upgrade this station into a full-fledged studio.
The shortage of software and lack of quality professionals for the station, lack of cameras, uplinking devices is also a draw back. All these are required to run the channel for 24 hours every day and proposal are made for this.
Telangana DD Yadgiri with 10 districts has 14 programme officers, while AP with 13 districts has only 4 officers. It has to be equipped with more programme officers to make the station full-fledged one.
The DD Saptagiri is now busy preparing new programmes on Amaravati and also on the resources available in the state after bifurcation