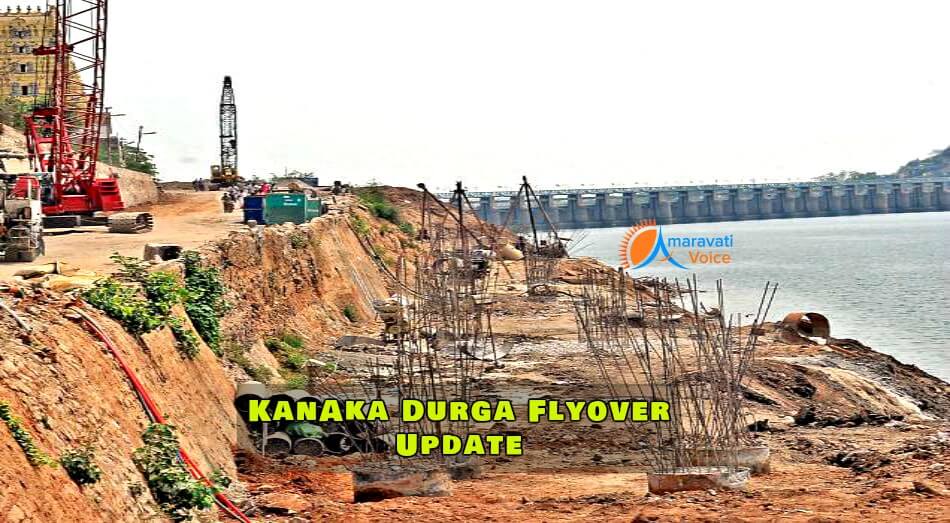 Kanka Durga Flyover works are moving in a direction to complete the project by August 12th, Krishna Pushkarams. Every work is going as per the targets specified. Hi-Tech Machines and latest technology is used in the construction.
The construction company is now planning to build the pillars in Krishna River next week. Out of total 46 Pillars of the project, 9 pillars have to be built in Krishna River
Advanced techniques are being adopted for speedy completion of the flyover
Modern Machinery
Dredging Boat:
The contract company is bringing an advanced "Dredging Boat" from Goa. This will send reclamation pipelines and bring the sand out. It will dig out 300 cubic meters pit in one hour. After that Iron Alignment will be placed in the pit and then concrete. In this whole process, they take care that water will not go into the pit.
Boom Placer:
A Boom-placer pumps that can be extended upto 36 mts height are being used for concreting. They are remote-controlled. As for piling, crawler-mounted hydraulic rigs whose height can be adjusted were used. A telescopic fully-automatic crane with is being used and it can stretch. Upto 120 cubic mts of concrete can be filled by this boom placer