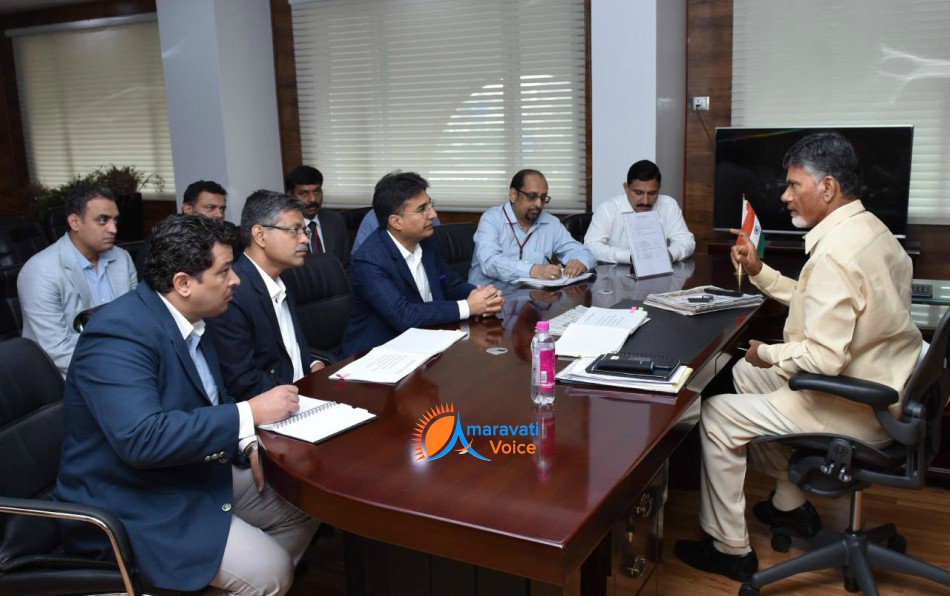 A team lead by Mr Asholk Goel, VC and Managing Director, Essel-World met Chief Minister Chandrababu Naidu on Saturday.
The Chief Minister explained to Essel executives about the potential for tourism in the state. On this occasion, Essel has evinced interest in the development of islands for tourism. Responding positively, the Chief Minister said that government is keen to create better tourism opportunities.
The delegates informed the Chief Minister that they would prepare environmental friendly proposals with mechanical and natural filtration methods. They have shown interest in constructing a multi-storied center for recreational purposes.
"Given that AP holds the potential to become world's best tourist destination, we are planning to develop a string of tourism circuits and develop, it as an economy generator:, the Chief Minister said. He asked them to come up with a proposal on identifying areas of investments.
Union minister of state for science and technology Sujana Chowdary and several officials were present.