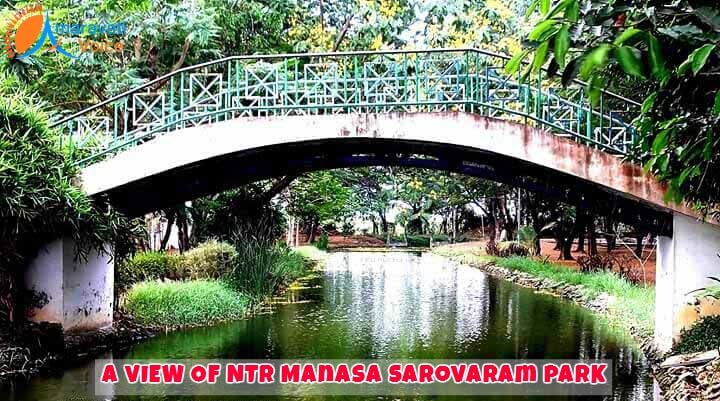 Here is good news for the denizens of the Guntur city. They are going get more lung spaces as the Guntur Municipal Corporation has decided to increase greenery in Gandhi Park and Manasa Sarovar Park besides improving infrastructure in both the spacious parks.
The Gandhi Park Situated in the middle of the city just opposite to the GMC Office is spared in over nearly 6 acres, while Manasa Sarovar Park, adjacent to the National High Way 16, is spread over 29 acres.
Despite having such huge space, both the parks have failed in attracting the denizens due to poor infrastructure. But now the Urban Greening and Beautification Corporation, set up by the state government for the protection and planning of all urban vacant lands, municipal lands, parks, green zones through urban forestry and herbal plantations etc, has begun effort to re-green the two parks. The GMC has appointed consultancies to prepare designs.
GMC has already allocated Rs.14 Lakhs and Rs.40 Lakhs for preparing the designs for Gandhi Park and Manasa Sarovar Park, is getting ready to call for tenders. Manasa Sarovar Park is the biggest park in the state and both the parks will emerge as the best recreational spots in Guntur City.