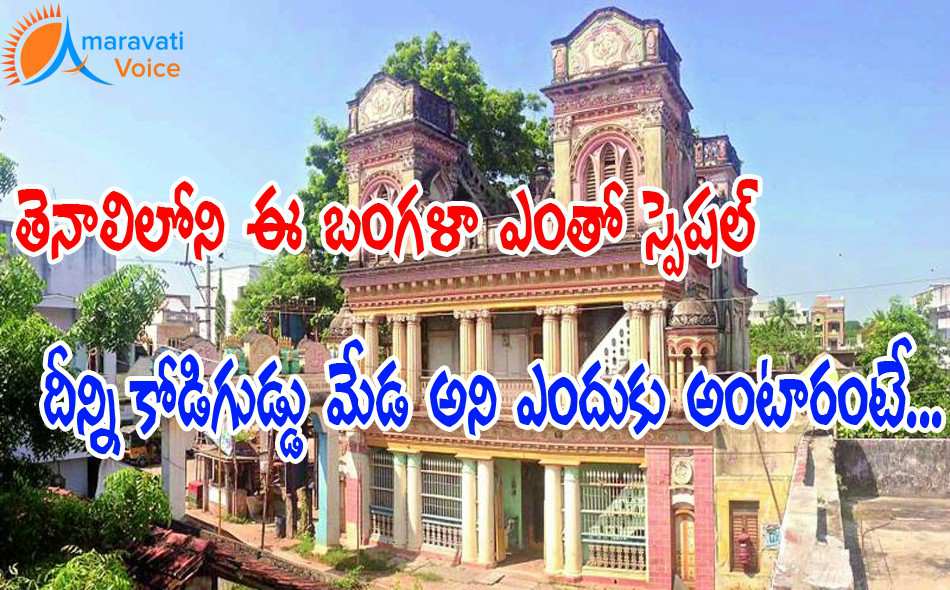 Here is the story of the 100-year-old heritage structure in Nandivelugu Village, Near Tenali, in Guntur District. This is famous to the locals as "Kodiguddu Meda". This structure has a history of 100 years. This bungalow was built in 1917. The speciality of this bungalow is, it is built using egg yolk and jaggery mixed in white lime. Also the teakwood, iron and glasses used in this bungalow, is imported from Rangoon and England through ship.
The building is a two storied building and was constructed in the Mughal architectural style during British regime in the year 1917. Patchipulusu Pullaiah, who is the owner of this building, used to travel to Chennai regularly and he was inspired the big buildings in the city and thought of constructing a big building in his village. As there were no skilled workers to build a big building, Pullaiah brought the workers and British engineers from Madras who completed the construction in two years.
Presently, P. Rampullaiah the great grandson of Pullaiah is living with his family in Kodiguddu Meda. He is a retired engineer and though many people asked to sell the heritage structure, he is not willing to sell and decided to protect it as a family heritage. He is saying that, the strength of the building is, building this using egg yolk and jaggery mixed in white lime.
Many people from various parts of the state, enquired about the bungalow's engineering structure and constructed the same type of buildings in Eluru, Vijayanagaram, Rajahmundry and other areas. Nandivelugu villagers are feeling proud that, this structure brought recognition to their village.