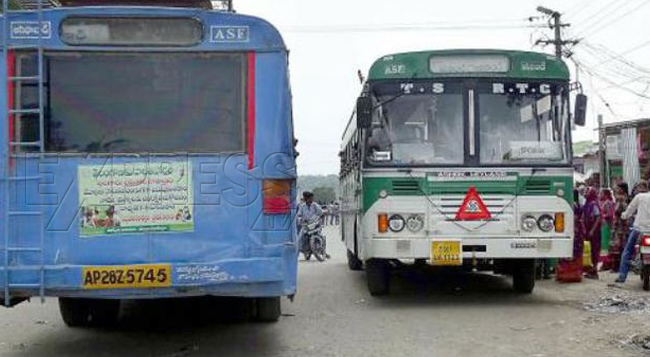 A farmer from Khammam district in Telangana, who forgot a bag containing Rs 1.30 lakh in an APSRTC bus a week ago, got the money on Saturday, thanks to the honest APSRTC driver, RS Rao.
According to APSRTC regional manager Gnanamgari Shrihari, P Sathibabu, a native of Alubaka villagein Venkatapurammandal of Khammam district, came to Guntur on March 19 and boarded an Amaravati AC bus to leave for Hyderabad, forgetting his bag containing clothes and cash in the bus itself.
While returning to Guntur, bus driver Rao found the bag with cash packed in the clothes and handed it over to the APSRTC officials at Guntur. After finding the lodge receipts and another receipt of chilli market yard containing the address of the farmer, the officials lodged a complaint with the Old Guntur police for taking up inquiry into the matter.
During inquiry, the APSRTC and the police found that the bag belonged to Sathibabu and handed over the same to him on Saturday.
Hailing the honesty of Rao, the regional manager announced a cash reward to the driver.