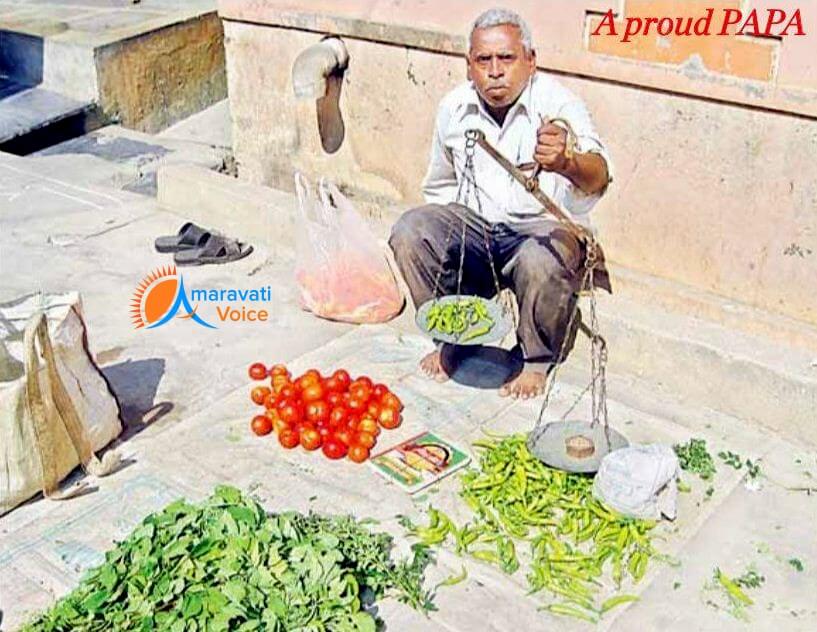 Jandhyam Hari Prasad a Vegetable Hawker in the roads of Gunadala in Vijayawada, with his hardwork by selling vegetables, made his children software engineers. His son, K Durga Nageswara Rao is a software engineer now in Malaysia and earning Rs.50000 per month.
Not only his son, but he also studied his daughter Keerti, Engineering and he says that Studies are important than marriage for girls. Keerti is also looking for job.
Though he has studied both his children with fees reimbursement, he said that he is in deep financial struggle at one point of time and many kind people around his helped financially and now he son is repaying those loans.
He says that he know the value of education, as he did not studied. Mr.Prasad told that he starts his day at 4.00 AM and ends at 10.00 PM. Of the struggle of 16 hours a day, he earns Rs.8000 per month. Now with his son earning good, he is saying that he would not discontinue his business and continue as a Vegetable Vendor, until he has got physical strength.