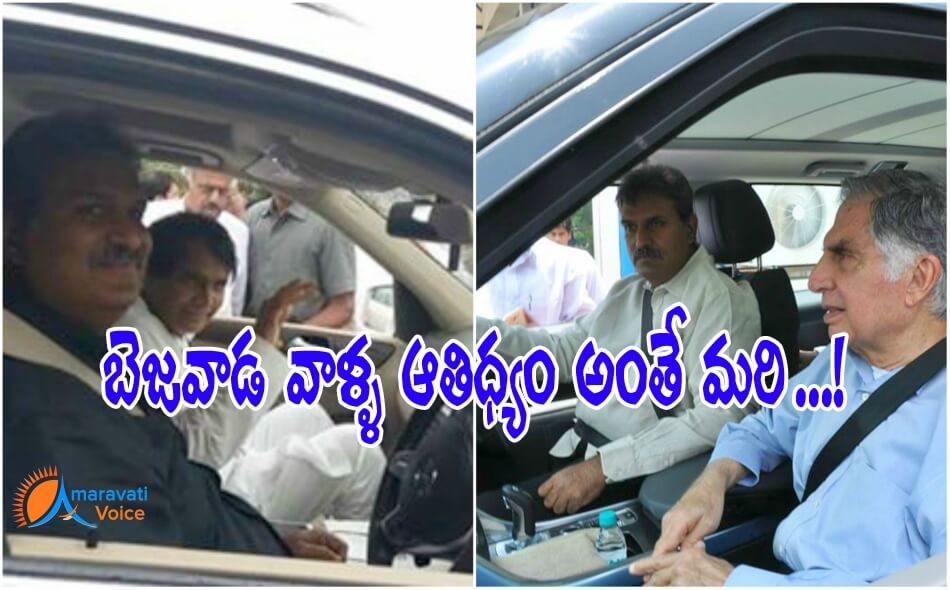 Kesineni Nani is making Vijayawada proud with his way of honoring the guests coming to Vijayawada. Earlier, he has received Ratan Tata in person at Gannavaram Airport and he himself took the driver seat and took him to Chief Minister in Vijayawada.
Now it is turn of Central Railway Minister Suresh Prabhu. Suresh Prabhu is elected as Rajya Sabha Member in Andhra Pradesh quota. He has reached Tirupati yesterday and after darshan reached Vijayawada to thank Chief Minister. Here again Kesineni Nani, has honored the Railway Minister, by driving him in his car and taken him to Chief Minister's office in Vijayawada.
Not only Mr.Nani, but other leaders also have received the central Minister in a grand way. Mr.Suresh Prabhu himself has put this also in his twitter about the way he was received, "Landed in Vijayawada to huge welcome"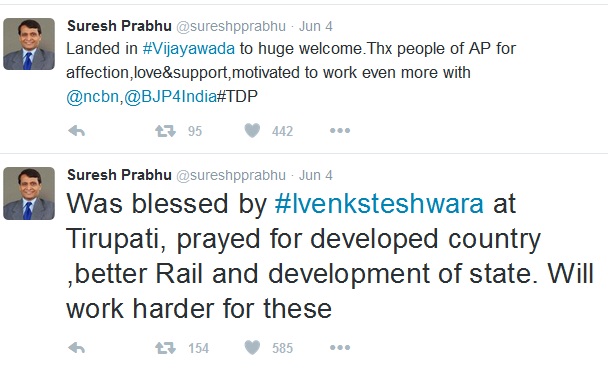 {youtube}houIETovQEY|500|250|1{/youtube}