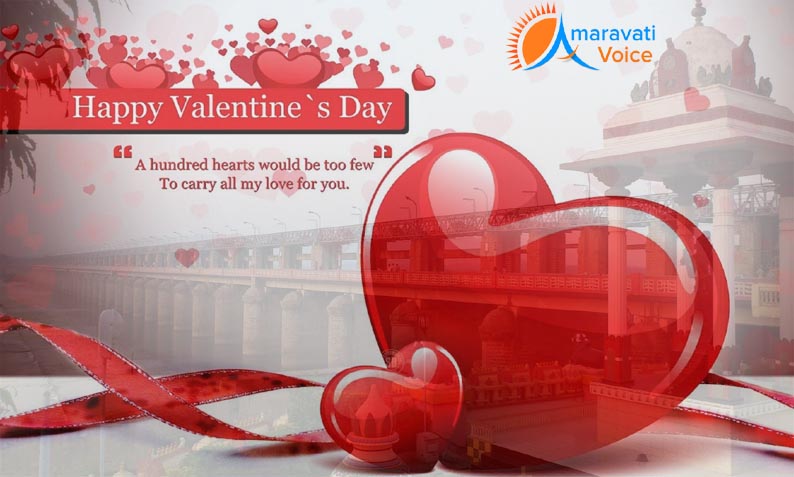 Youth could not have asked more, as Valentine's Day is falling on Sunday. To celebrate the V-Day in full josh, youth in Vijayawada City is hitting the markets to pick out exquisite gifts for their loved ones. Commercial Establishments, Cinema Halls, Shopping Malls, Public Spots, Restaurants, Hotels, and other hang out places are all decked up to attract the youth.
The market is flooded with Soft Toys, Flower Bouquets, Photo Frames, Chocolates, Cakes, Electronic Gadgets, Greeting cards and lots more. Hotels and restaurants in the Vijayawada City have announced special romantic dinner spreads at attractive prices and special packages. Restaurants have come out with special menus on the Valentine's Day offering a varied ranged of mixed cuisines and desserts. The online booking for recent releases are already booked at all leading multiplexes in Vijayawada.
E-commerce websites are also offering gifting services where gifts are delivered at doorstep to throw a surprise for their partners. With E-Commerce giants like Flipkart, Amazon, Vijayawada based websites Vijayawadaeshop, giftzvijayawada, shop2vijayawada, gifts2vijayawada, are also offering these services.