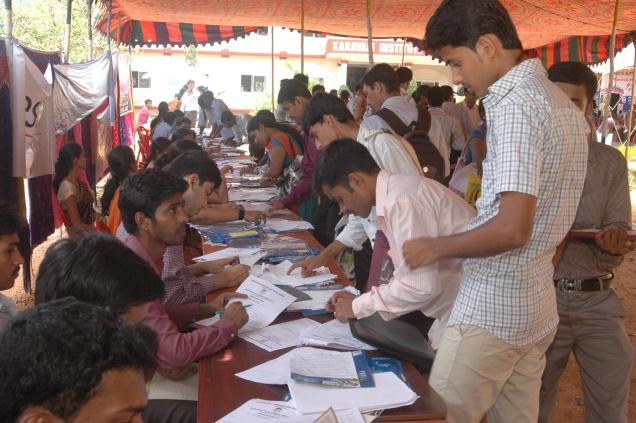 A mega job mela will be organised by the Krishna District Department of Employment and Training tomorrow (20-04-2016) at District Employment Office on Government ITI premises.
Job Mela will be organised by the Department of Employment and Training. The mela is being conducted for as many as 500 posts in the companies, Profit Shoe Company, Kushalava International, Pulastiya, Central insitute of Plastic Engineering Technology, Hinduja Global, Varun Training Institute, AGS Global Solutions, First Health Medical Solutions, Reddys Foundation, Gram Trang Employability, ICICI Foundation, ACE Social Foundation, AGS Global, Sriram Chits, Navata Road Transport.
The companies will conduct written tests and personal interviews. Interested candidates with general degree, B.Tech, MBA or any other qualifications can also apply. Candidates should bring copies of their educational certificates, passport size photos and resume for the interviews.
Un-employed youth in Vijayawada and Guntur can use this opportunity. Below are the job positions available.
For further details, one can contact Krishna District Employment Office at number 0866-2482054