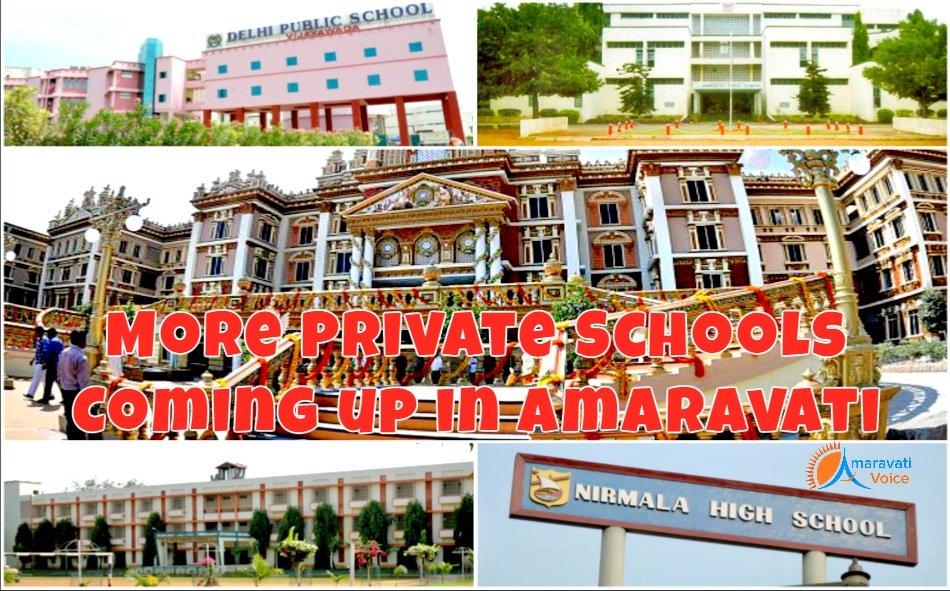 Employees, who are keen on enrolling their wards in international schools with CBSE syllabus, can heave a sigh of relief as some new private schools are coming up to cater to their needs. Many new private schools are advertising their facilities with the local media and public addressing systems to enable parents make an option.
The employees of the State, who will relocate to the city in June, are already looking out for competitive educational institutions for their children's education. Undoubtedly, Vijayawada is the most sought after destination for Intermediate education for the people of Telugu speaking States; except a few convents and other private institutions that offer high school education, it can be noted that the city lacks choice.
The major schools like VPS Siddhartha Public School, Delhi Public School, NSM Public School, St.Johns, Nirmala, Nalanda, Gowtham are highly in demand and their admissions for the ensuing academic year have already closed.
About three new schools are venturing into the city and are advertising their facilities for the target people.
One, Icon Public School, which is yet to start its operations in the city, had recently organised a teacher and parent awareness camp where former JD of CBI Lakshmi Narayanaaddressed agathering. The administrators are planning for aseries of activities to go into the public and make an impact.
It may be noted that Chief Minister N Chandrababu Naidu had recently inaugurated the first international school KKR's Happy Valley School in Agiripalli which was set up by Gowtham Educational Institutions, with an investment of Rs.100 crore.
Slate the school, which is located in various places in Hyderabad, was the first institute to jump into the bandwagon. It had started the primary school from last academic year and completed their first anniversary recently.
DPS World School, a new chain of schools that promises to change the way people look at education of a child, is gearing up to enroll students in the new academic year at Kaza in the new capital region.
After making a mark in engineering education, the Vasireddy Venkatadri Institute of Technology (VVIT) group has embarked on VIVA, an international school between Guntur and Vijayawada.
The Delhi Public School (DPS), Vijayawada, is also planning to set up an international school in the capital region and has sought allocation of 20 acres of land for the purpose.
Viswa Bharathi educational institutions also have a plan for a residential school in an area of 20 acres.
Bhashyam Public School, Aravinda High School and Nellore Ravindra Bharathi are among the race to set up new branches in the capital region.
At present, there are 150 private institutions offering higher education and 10 schools that of fer CBSE and ICSE in the city.