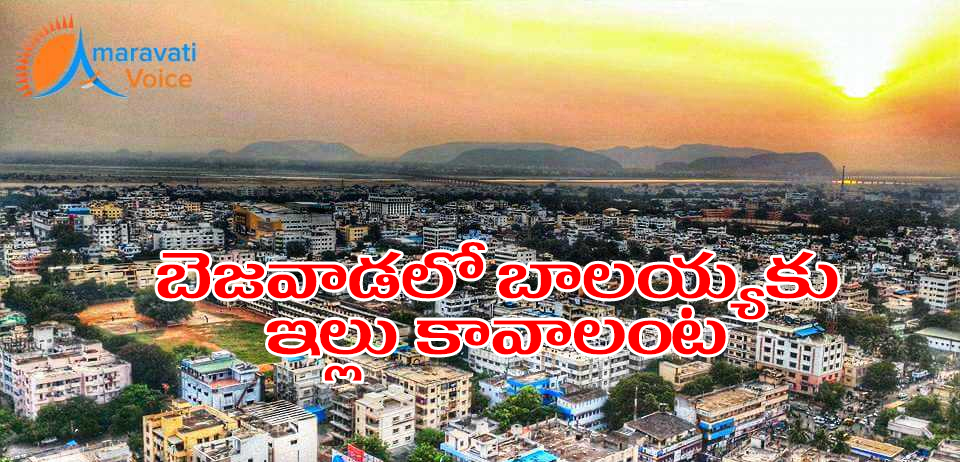 Cinestar, MLA Balakrishna who is busy with his regular schedules of serving people seems to be worrying now a days with a new problem. Balayya who is very punctual and regular with his work to be in touch with people of his constituency is now facing a new problem says sources.
Balayya, who used to be only a film star before being MLA had an own house at Jubilee Hills check-post. After being elected as MLA from Hindupuram, to be in regular touch with his voters and stay there balayya bought a new house at Hindupuram constituency. At time of that incident Balayya stood up in news for taking such a sensational decision for people.
Now, Balayya is making his regular trips to Vijayawada to attend every event of government. This has now turned a problem for the star hero who doesn't wish to waste government's money anymore for him. Balayya was staying at his relations in Nimmakuru whenever he was visiting Vijayawada to avoid wastage of govt. funds.
As known that Assembly will be shifted to Vijayawada soon, it will be necessary to have more visits to Vijayawada. It may not be possible to stay at Nimmakuru everytime as it will be huge distance from Point of Assembly sessions. So, thinking of his future trouble, now Balayya suggested his close ones in Vijayawada to find a suitable house for him to own it in the areas of Srinivas Bank Colony, Funtime Club Road, Bharathinagar or a bit away from city in the areas of Poranki, Tadigadapa which are a bit free from pollution and looks pleasant. It is known that many MLA's have their own residences in Vijayawada and Balayya too will be added to them soon