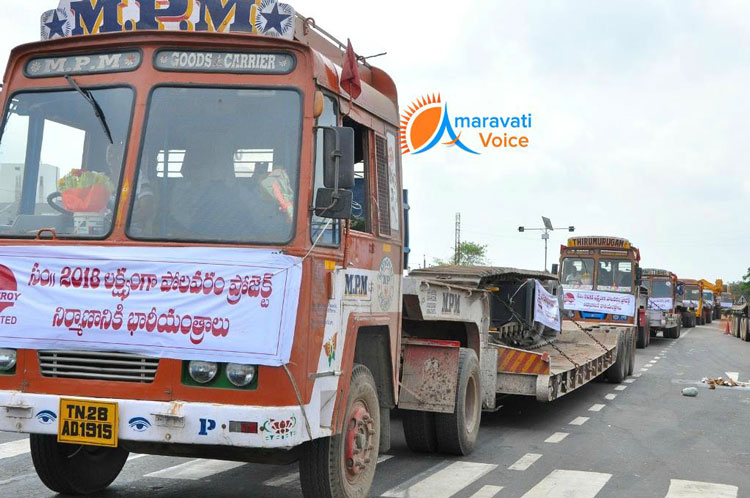 Heavy Machinery which has to be used in the construction of Diaphragm wall, for Polavaram Project has reached to Polavaram Project Area. The machinery is imported from Germany and USA and has reached to Chennai Port. From Chennai Port the machinery is brought on big containers to project area.
The machinery includes Grabbers, MC128 Grade Trench Cutter etc. A total of 36 trucks are used to transfer these machines from Chennai Port to Project Area.
The contractor of the project is Transstroy India Limited.