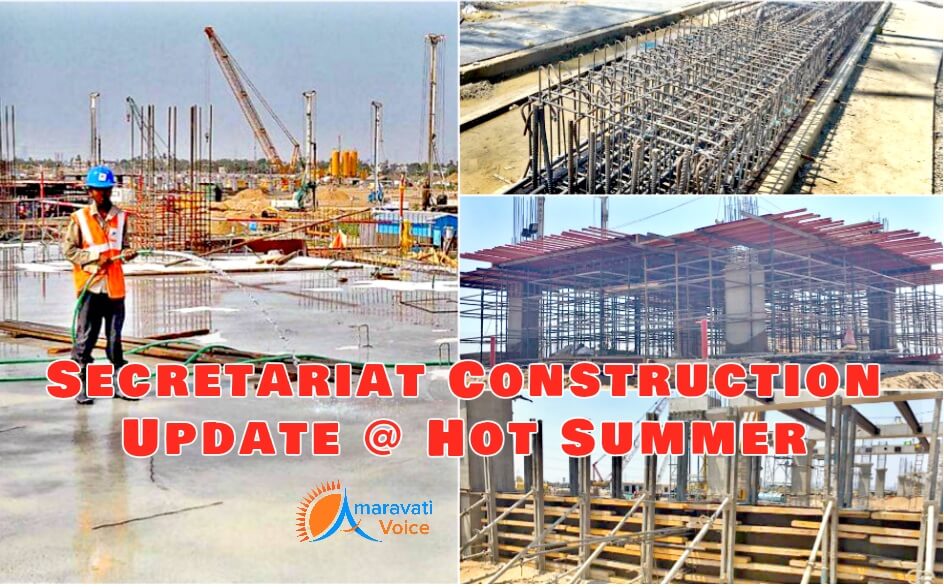 Workers at the temporary Secretariat are not bothered about the scorching summer heat. The construction works of the temporary capital was speeded up with the construction of pillars for the second floor after laying concrete slab to the first floor. The engineers and workers without caring for the scorching summer heat of 40 degree Celsius, are working to complete the tasks before the scheduled time. Meanwhile, the work on the Assembly building would be started in a few days and this structure would be completed by August-end.
After laying the concrete slab to the structure of temporary Secretariat, the CRDA started selection process of interior designs. The CRDA appointed a private firm Kukreja as consultant to prepare interior designs.
As many as 1,000 workers are arduously working in three shifts at Velagapudi. They belong to Tamil Nadu, West Bengal, Odisha and Bihar and are staying in the tents installed at the work place. Workers K. Dilip and others said that first they came here for work but after knowing about the construction of iconic Secretariat buildings, they felt very happy to be part of the historical event.
The concrete slab was completed to the first building which is CM's office and construction of pillars for the second floor was also started. Labourers and skilled workers are taking three hours break during midday to get relief from the scorching summer heat and taking measures for the safety of the staff. They said that the schedule for concrete slab is April 30 but it was laid 15 days in advance and they are confident of completion of temporary Secretariat by June 15 without fail.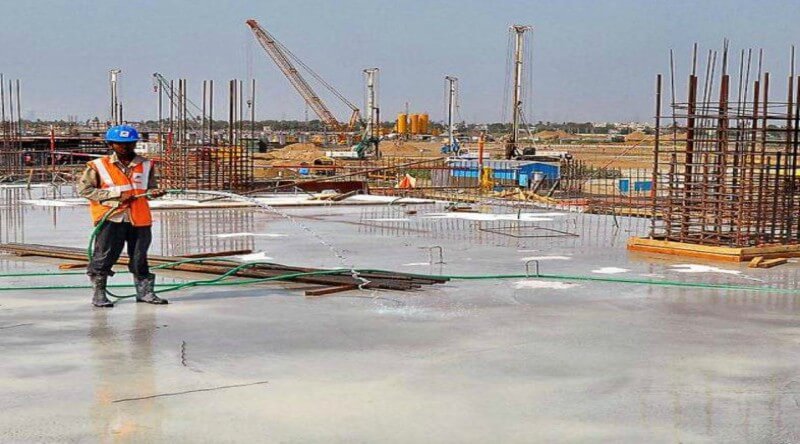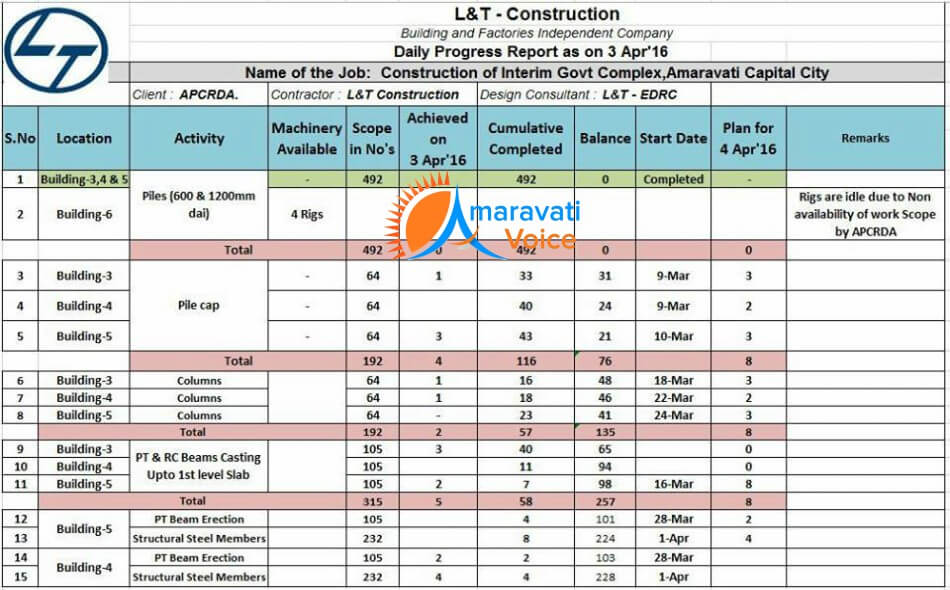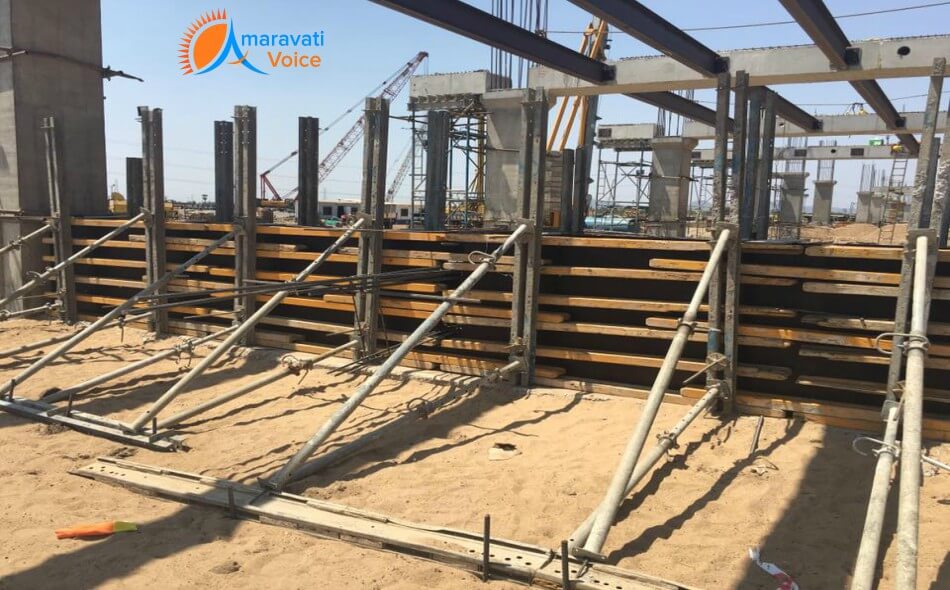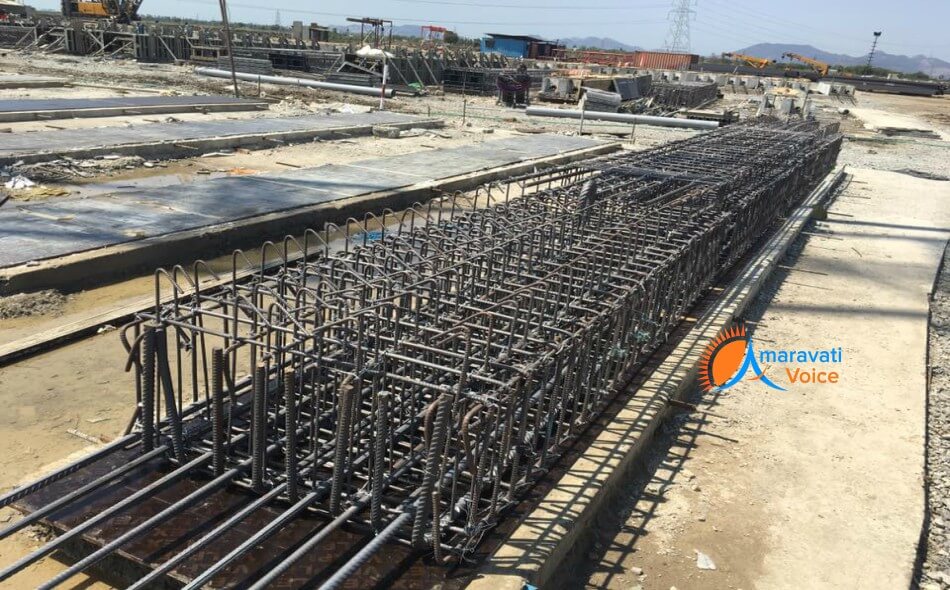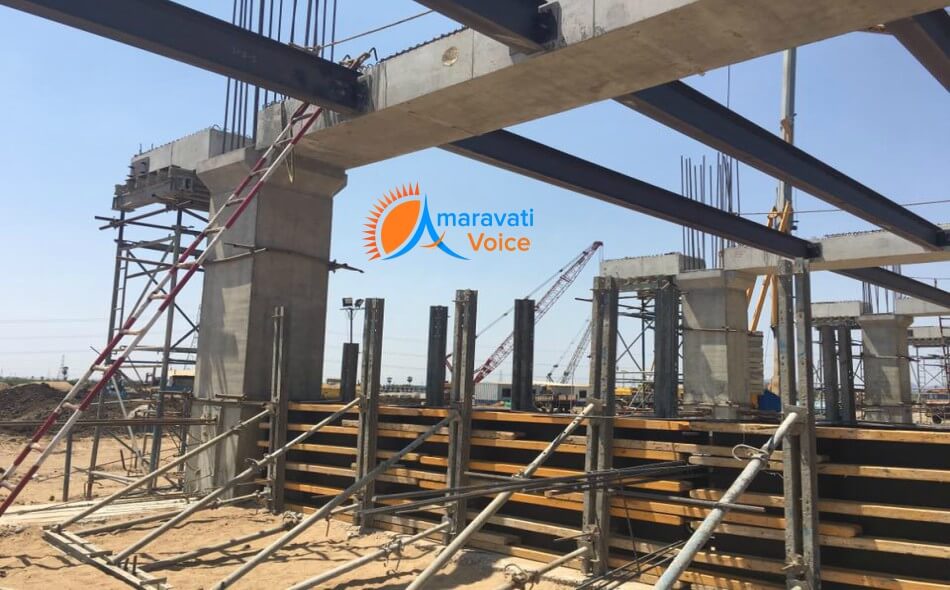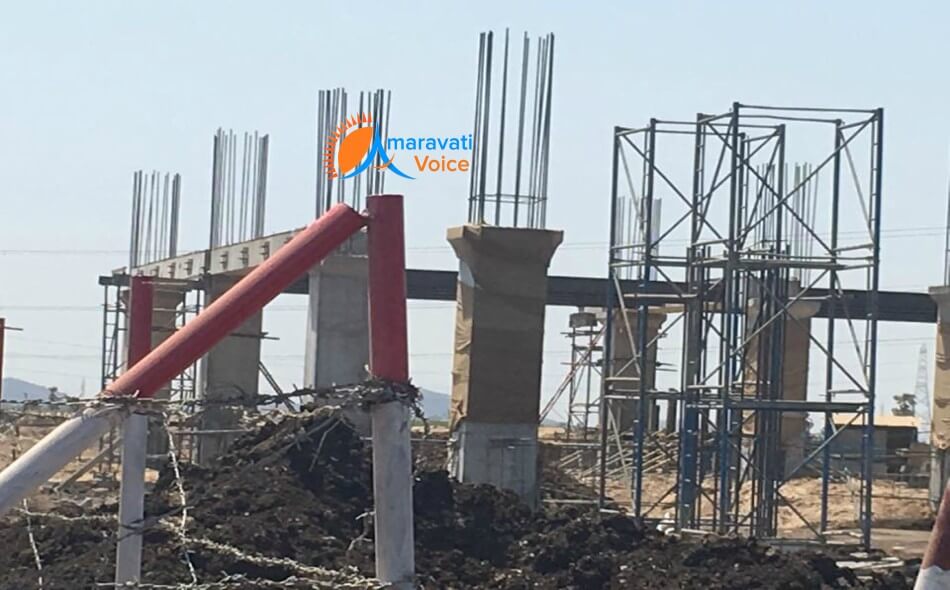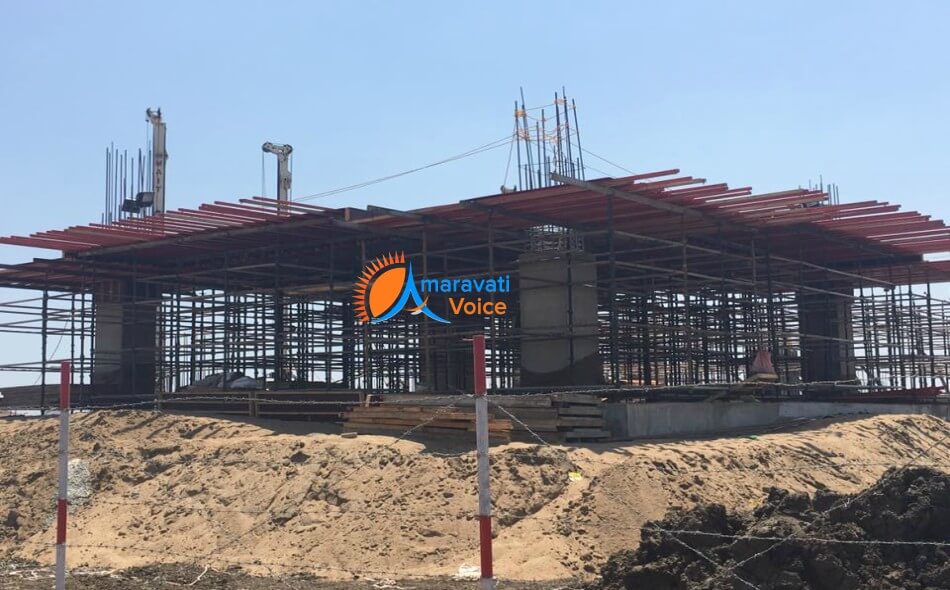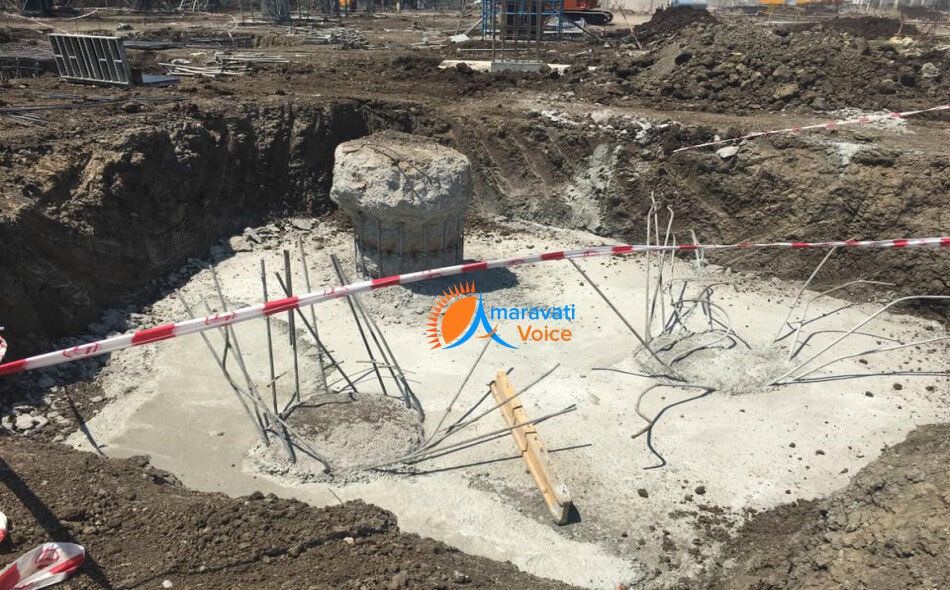 {youtube}FCZnObbf_h0|500|250|1{/youtube}