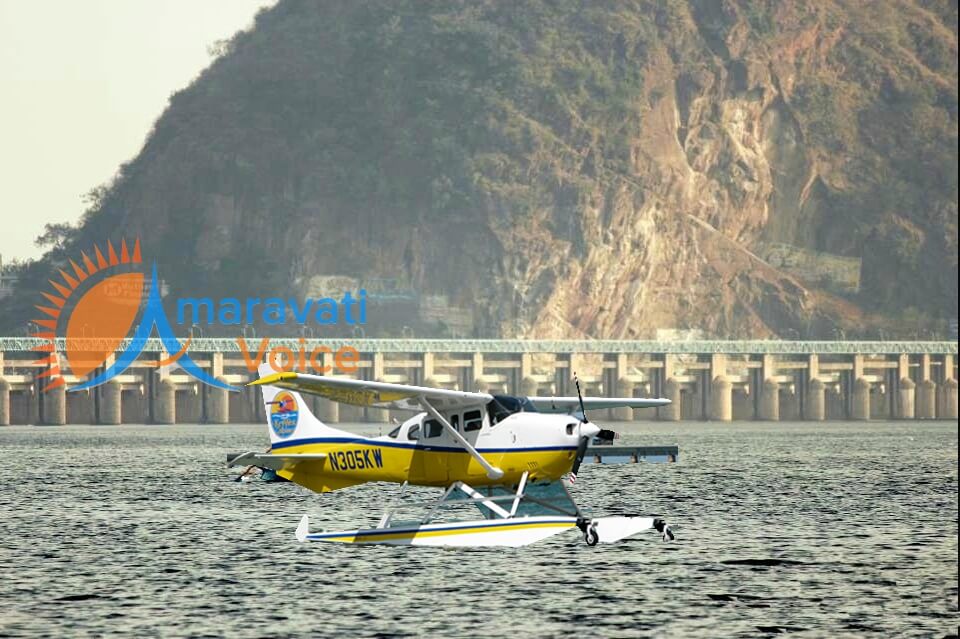 A new tourism project is going to implement in Andhra Pradesh. If all goes according to plan, by April or May, we are going to see a new experience of Sea Plane service and we can see planes landing on Krishna River at Praksam Barrage.
Chennai based, Sky Choppers Logistics Private Limited is going to start the seaplane services between Visakhapatnam-Amaravati via Kakinada. In the recent CII Partnership Summit in Vizag, the company has come into an MOU with Andhra Pradesh Government. The seaplane would land on the Prakasam Barrage in Krishna River at Vijayawada. In Vizag, it will land near old Municipal office at Bheemli. This would be a different and thrilling experience those who will be travelling on regular flights. The government is also expecting that tourism also will get a boost with this project. The price is estimated to be around Rs.3,000 to Rs.3,500. The organizers are expecting a huge demand for this service.
The investment of Sky Choppers Logistics Private Limited, in this project will be around Rs.25crores. The first phase of the project is expected to start in three months. Also the company is planning for another seaplane service is in planning in six months.
The same company is also starting heli-tourism in Vizag between Vuda Park to Kailasagiri. The ticked is expected to be fix around Rs.2500.