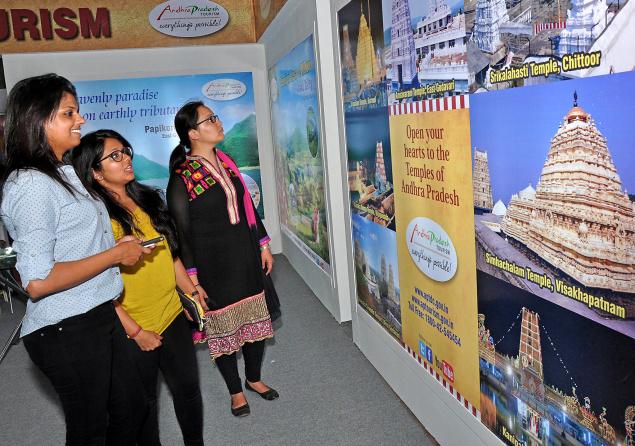 The 7th India International travel Exhibition (IITE) was inaugurated at DRR Indoor Stadium, at Vijayawada. The event has got impressive crowd of travel lovers.
The exhibition is showcasing the best international and domestic tourist destinations. It also gives information about hotels, resorts, travel sources, hospitality and other allied services.
Tourism Corporation of Himachal Pradesh, Maharashtra Tourism Development Corporation, Jharkhand Tourism, Nepal Tourism, IRCTC, Madhya Pradesh Tourism and tourism wings from Gujarat, Kerala and Uttarakhand have come down to sell their packages.
The exhibition would be on for three days, till Sunday, February 28th. Entry to this exhibition is free and is open to public from 11 a.m. to 8 p.m. till Sunday.