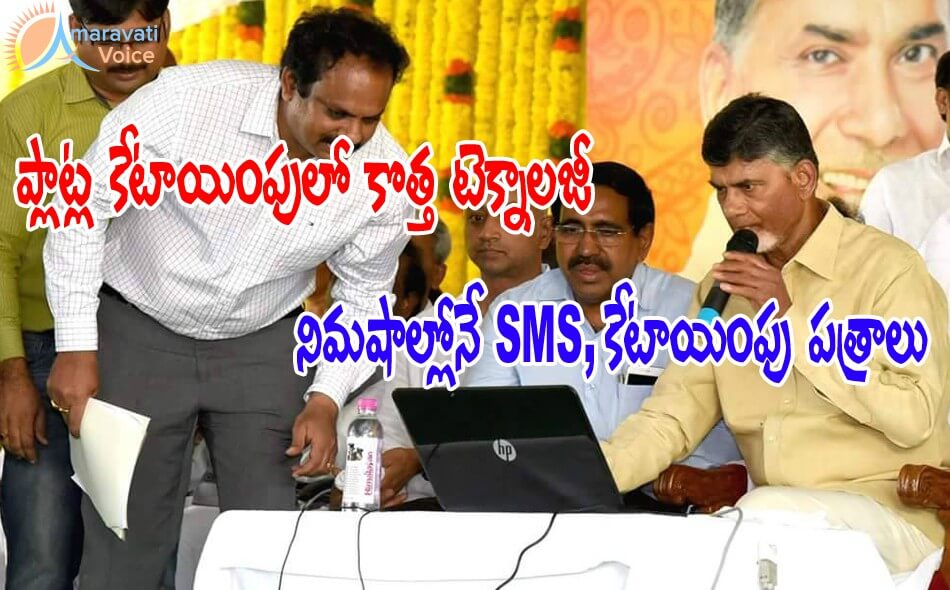 Chief Minister Chandrababu Naidu has allotted plots to farmers who contributed farm land for the proposed capital city. The allotment process has been done through a software which has automatically allocated the plots to the farmers through lottery. Farmers are also very happy for the easy and transparent process of plot allocation.
Below is the process:
The AP Capital Region Development Authority (APCRDA), after an intense technical exercise built an software application.
CM has opened the software and clicked on allotment, which has facilitated the allotment through a lottery.
Immediately after this an automatic SMS is auto-triggered to the farmers of the same.
The allotment papers are also generated and handed over to the farmers immediately. There are 10 counters to distribute the allotment papers, based on the SMS.