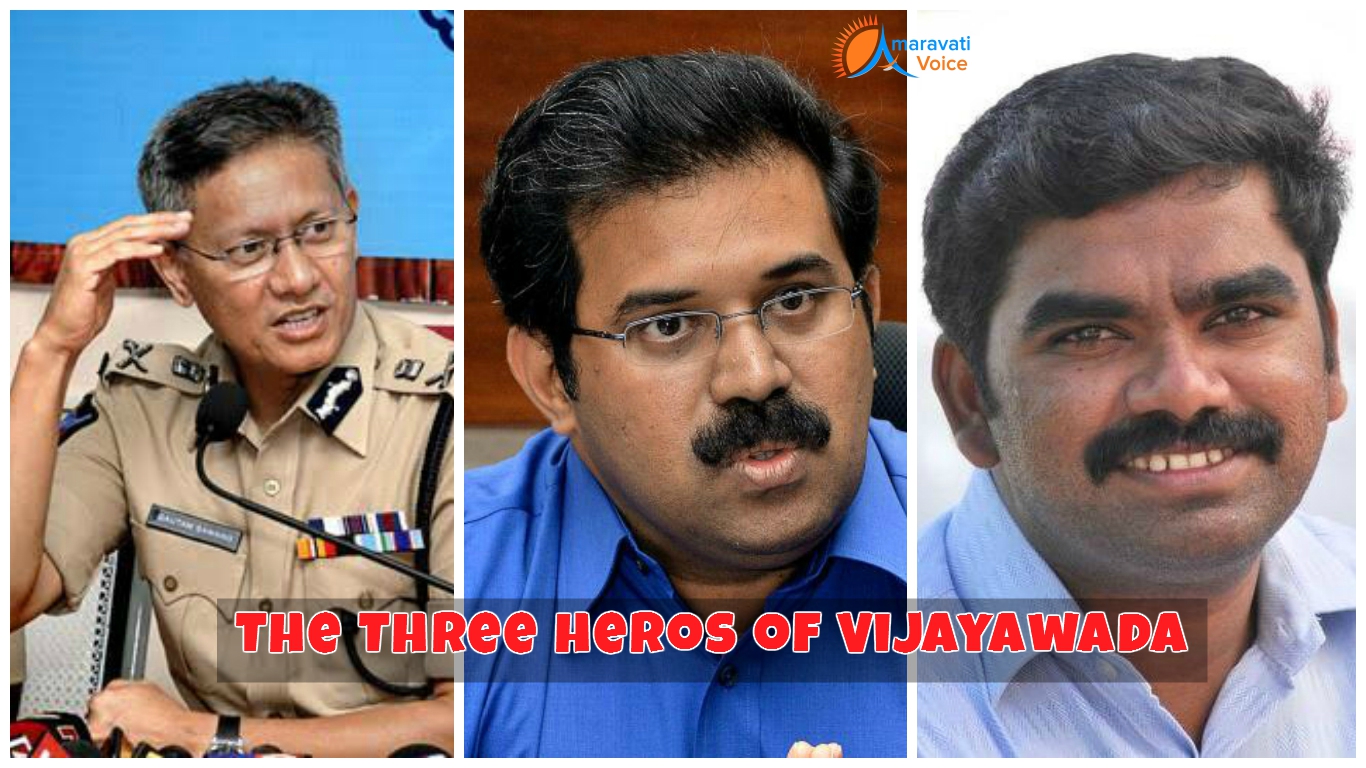 Wonder who ? Its Vijayawada Police Commissioner Gowtham Sawang; Krishna District Collector Babu; Vijayawada Municipal Commissioner Veerapandian.
Police Commissioner, Gowtham Sawang - He has become a hero in Vijayawada, the way he acted on the Call Money Scam and Illegal Liquor Scam. His moves to catch the big fishes, is appreciated by City People.
Collector, Babu - He is the crucial part in every development activity of the state Government. The way he has acted in the completion of Pattiseema Project and other land acquisitions are appreciable. Not only developmental activities, he has shown his mark in service sector also. Recently his work is recognized and he received the Computer Society of India Nihilent e-Governance award for the year 2014-15, for "e-POS system"
Vijayawada Municipal Commissioner, Veerapandian - He is the talk of the town, for making the city clean and planting trees all over Vijayawada and making city Beautiful. He also succesfully implemented changing of all the street lights to LED. They are many proposals ahead, which he has to implement successfully, especially the underground drainage system.
Let's hope these officers will continue their good work and bring a good name for Vijayawada and make our city a role model. People of Vijayawada, request the government to continue their full support and free-hand to these officers.