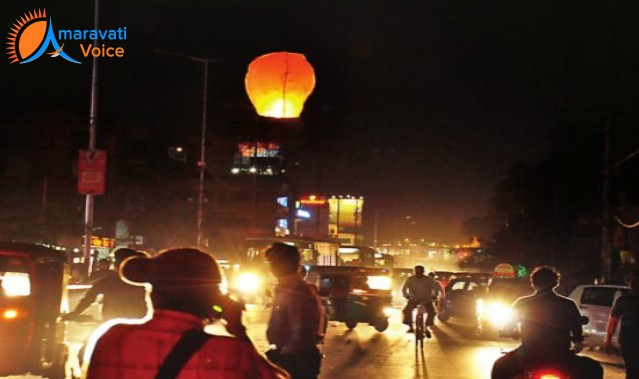 For one hour Vijayawada plunged into semi-darkness as it observed Earth Hour on Saturday night. Earth Hour, a worldwide movement for the planet, is organized by World Wide Fund (WWF) for Nature annually to face challenges of creating a sustainable world.
The Vijayawada Municipal Corporation and the AP Chambers of Commerce and Industry Federation (APCCIF) have jointly organized the event. The VMC did its part by switching off lights and helped the city join the world in observing the Earth Hour.
At the Indira Gandhi Municipal Corporation Stadium on MG Road, the APCCIF organized a small ceremony to attract the people to take part in the event. They flew sky lanterns to spread the message that consumption of electricity should be reduced in the interest of environment.