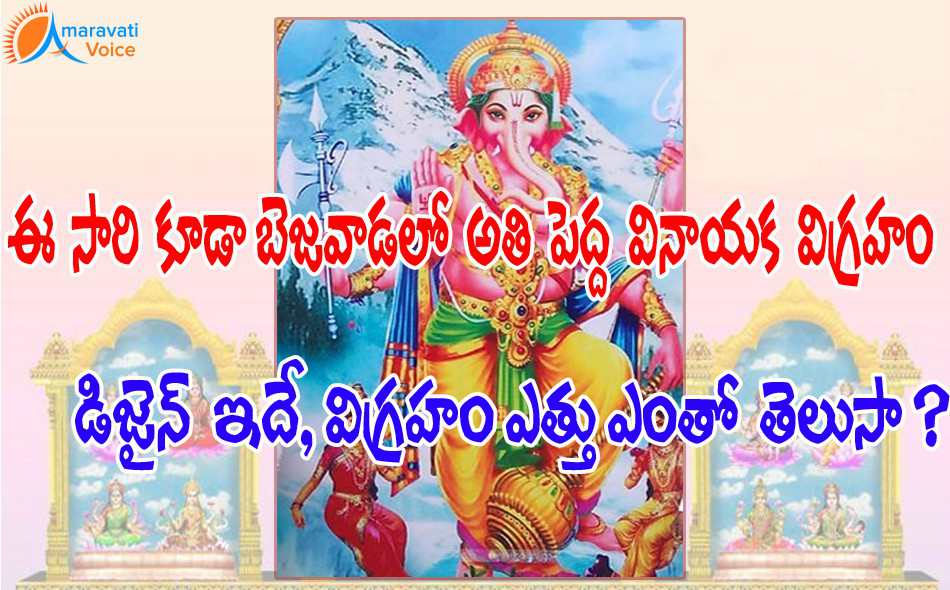 Doondi Ganesh Seva Samithi which has installed a 63 feet Ganesh Idol last year, is installing a 72-ft eco-friendly 'Siddhi Buddi Sametha Kailasa Ganapathi' idol at Ghantasala Music College grounds this year for Vinayaka Chavati, during the nine-day 'Vinayaka Chavithi' celebrations. This year Vinayaka Chavati Celbrations are going to be held from September 5.
The Doondi Ganesh Seva Samithi is installing the tallest eco-friendly Ganesh idol in the city for the second consecutive time. Last year, they have installed 63-feet 'Tandava Ganesh' idol.
Coimbatore-based T Rajendran Artisans' Group, which prepared the 'Tandava Ganesh' idol, was entrusted the task of preparing 'Siddhi Buddhi Sametha Kailasa Ganapathi' idol this year. The cost of this would be around Rs.75 lakhs. 500 Kgs Big Laddu is going to be placed on the left hand of the idol. Bhaktananeya sweets, is going to prepare the laddo for free, which is going to cost Rs.15 Lakhs.
This idol is eco-friendly and can be self-immersed at the venue itself, without disturbing the environment.