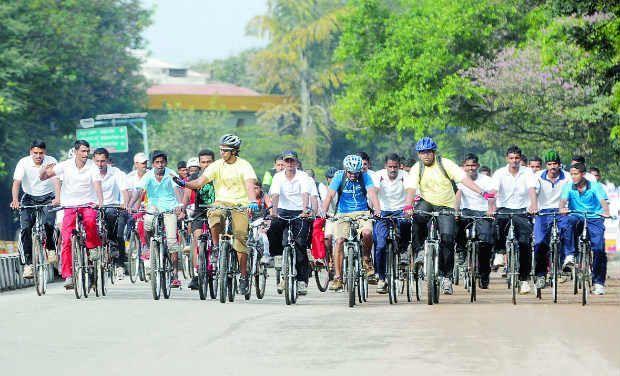 With over 4,500 participants enrolling, the Cyclothon, scheduled to be held in Guntur city on Sunday morning, promises to be a stupendous success.
The Andhra Bicycling Club (ABC), in association with the Guntur Municipal Corporation and LVR and Sons Club and Reading Room is organizing the Cyclothon.
Lauding the initiative, Sports Authority of Andhra Pradesh (SAAP) chairman PR Mohan underscored the need for taking to cycling regularly to lead a healthy life.
District Collector Kantilal Dande and Guntur Urban SP Sarva Sreshta Tripathi will inaugurate the Cyclothon at LVR club at 6am on Sunday. The Cyclothon will begin andendat LVR Club and will cover Lakshmipuram circle, Sankar Vilas overbridge, Hindu College Junction, Collectorate, Kankaragunta overbridge, Gujjanagundla and Vidya Nagar.
The total distance covered is around 10 km.