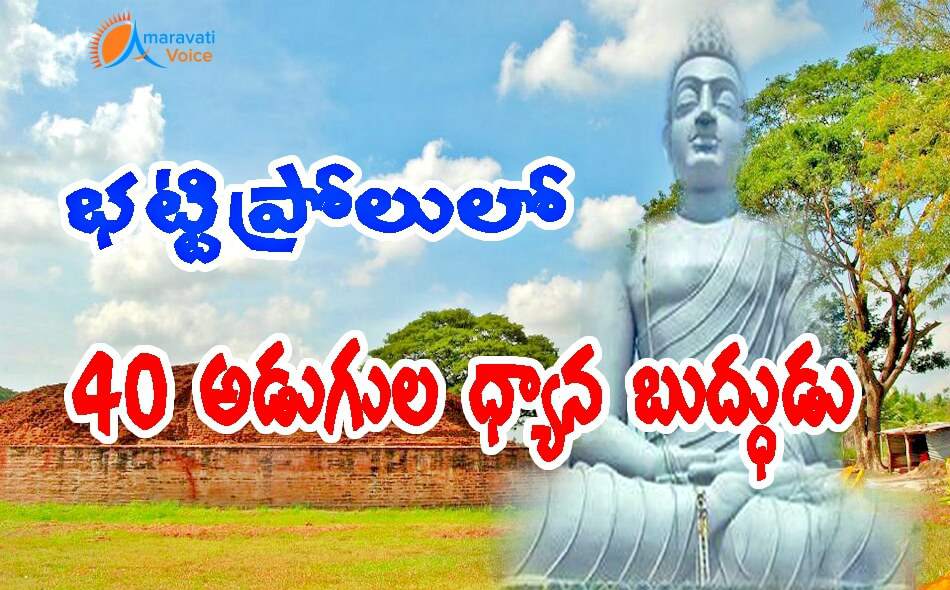 Bhattiprolu which has got its prominence as one of the Buddhist tourist spot all over the world is into news now. To bring back the past glory and to attract tourists, Tourism department is going to construct at big 40 feet Dhyana Buddha Statue, including museum and library.
The project is going to coming up with Rs.60 lakhs and by next Buddha Pournami, the construction of the statue would be done. The tender also have been finalised and works would be started very soon.
Last year on May 4th Buddha Jayanti celebrations have been done here and also keeping the prominence of this place, Mud and Water from this place have been taken to "Amaravati Foundation Ceremony" last year.