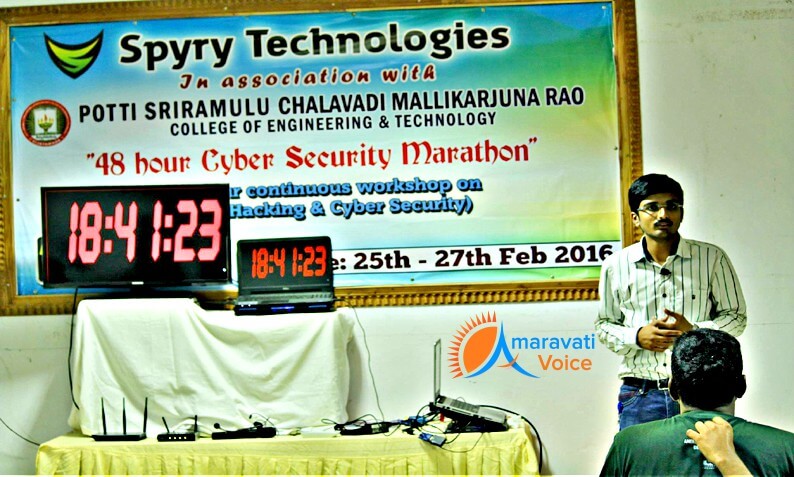 The 48 hour long cyber security marathon commenced at Potti Sriramulu Chalavadi Mallikharjuna Rao College of Engineering and Technology, at Vijayawada. It is being held in association with a Bengaluru based software company "Cyber Technologies". This was inaugurated by Vijayawada Mayor Koneru Sridhar.
Speaking on the occasion, he was all praise for the efforts of the college students to set a new record and at the same time acquire knowledge and learn new techniques. He said in view of threat to the country from cyber world, it is apt for the college to have chosen the subject.
It would cover key issues like cyber laws, Windows hacking, mobile hacking, WhatsApp hacking, website hacking, call spoofing, e-mail spoofing and android and system security.
The workshop has commenced at 10 a.m. on Thursday (February 25) and will conclude on Saturday (February 27).
The event is aimed to get place in Limca Book of World Records