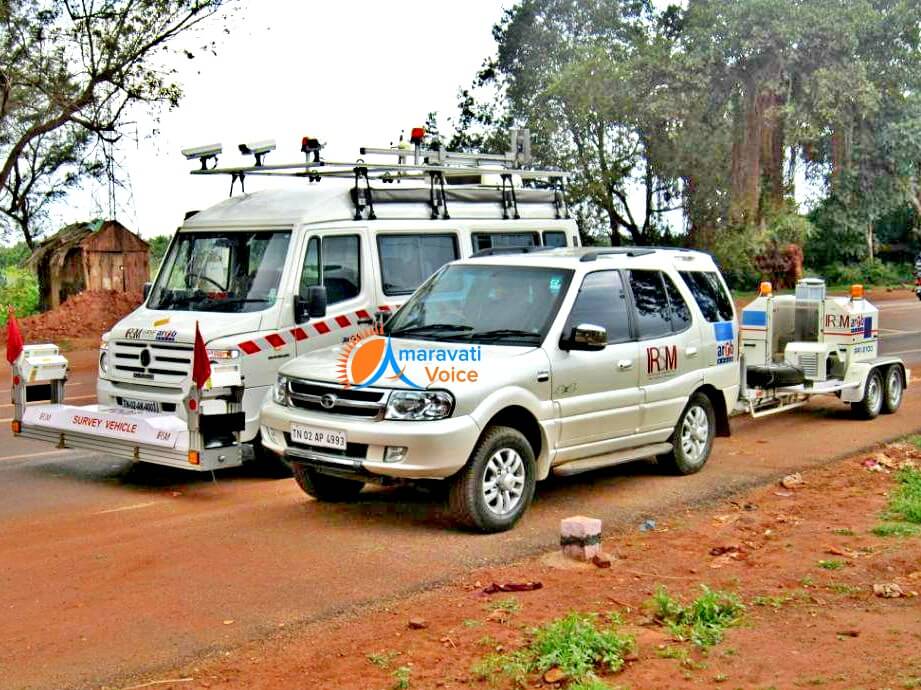 Yesterday Chief Minister has flagged off multi-purpose high technology network survey vehicles to create a database of all the roads maintained by the R&B Department in the state. The Australian Road Research Board (ARRB) has supplied these vehicles.
These vehicles are very special. The vehicle has high-end digital cameras in front, lenses on the back, digital laser sensors on the bumper, sensors on the tyres, CC Cameras on four sides etc.. The vehicle can easily tell how much distance it has covered, the angles of the turnings it has taken, the width of the road, crack detection etc..
Here are the features of these vehicles
Vehicles will be used for collection of high-quality data using Hawkeye technology
The vehicles have digital cameras, digital laser profilers, GPS, crack detection and data acquisition equipment.
The vehicles will help collect data like physical features of the road, carriage width, shoulder width, boundaries, bridges, culverts and location
The vehicles capture the condition of pavements, potholes on roads, cracks, edge breaks and road surface undulation, a release from the Chief Minister's Office said.